Top 4 ways to get the kids involved in making dinner
Tue, 6 September 2016
Are you a working Mum? This may sound familiar; you pack the kids off to school in the morning, hop in the car to start your long commute to work, have a non-stop day, and have to rush to pick the kids up. You haven't even taken your coat off as you walk through the door and you hear chimes of "I'm starving" or "When's dinner?"
Well we're going to help you make dinner a whole new experience. Rather than having the kids pulling out of you, get them involved! It's nice to spend some rare quality time together catching up on your day rather than the kids in front of the TV and you slaving over a hot stove.
Preparation
Get the kids to help you with preparation. Whether they're five or ten, there's always something they can do to help. If cooking a delicious Mexican meal, have your little one separate the tortillas and count them as they go, helpful and educational at the same time! The older one can wrap them in tin foil then before you pop them in the oven. No promises they won't end up wrapped in tin foil themselves pretending to be robots!
Fun faces
While cooking a meal with your family, not all tasks have to be functional. While preparing a nice fresh salad to accompany your Tacos, get the kids to make funny faces using the tomatoes as eyes, grated cheese as hair and lettuce as a beard! The possibilities are endless and it also encourages healthy eating. Kids also love spinning the lettuce after washing!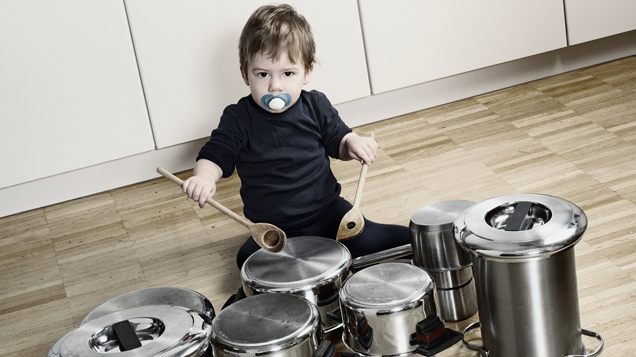 Practice reading & music
Ask your little one to read out the ingredients and method for your taco kit. If they assist you in every step, tell them they can make an instrument out of any utensils they choose. A wooden spoon and a couple of saucepans can make a great drum kit. Or fill up some empty bottles with different levels of water to make a perfect set of panpipes. You'll have a mini Mozart in the making!
Setting the table
After helping you to prepare the meal, ask the kids to set the table. Get them to each carry over what they helped prepare (Mum should look after anything hot!) and compliment them on their hard work. It will make them appreciate the meal more. The beauty of Tacos is, everyone can dig in and have more or less of what they like so encourage them to make their own after you've filled them with the sizzling meat. They're also super quick to make so there's more time to relax and enjoy your family time together.
You'll have some Junior Masterchefs on your hands in no time. And if that doesn't work out, at least you're going to have lots of family fun practicing!