[Closed] [WIN] A signed copy of Rosanna Davisonís new book, Eat Yourself Fit!
8th Sep 16 | Giveaways
Rosanna shares all her top tips for leading a healthier lifestyle in her brand new book
Model and nutritional therapist Rosanna Davison has followed up her hugely successful first book, Eat Yourself Beautiful with Eat Yourself Fit, where she shares all her tips for leading a healthier and happier life!
It's full of tips and advice for looking and feeling your very best, for maximising the benefits of your workouts and for dealing with food cravings. She shares her tips for reducing body fat in a healthy way for long term results, improving muscle tone and replacing sugary foods in your diet with healthier alternatives.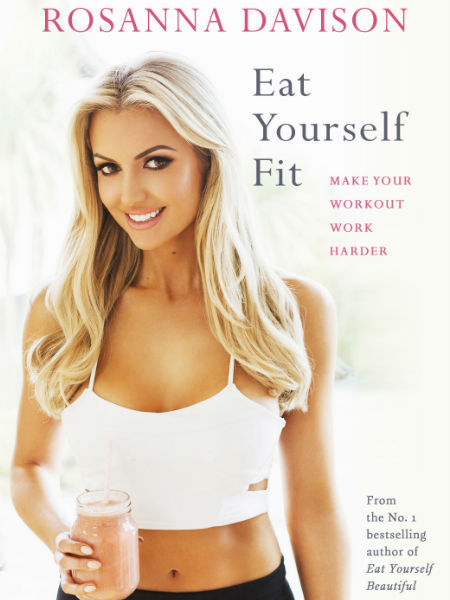 The book also includes a specially designed eating plan, created to support fitness and fat loss goals. Eat Yourself Fit contains over 100 powerful recipes that complement and enhance your fitness routine, a sample diet, exercise plans and tricks to keep you motivated, everything you need to look and feel your very best.
Eat Yourself Fit is the follow up to Rosanna's hugely successful first book Eat Yourself Beautiful and is available now!
To get your hands on a signed copy of the book just answer the following question!
What was the name of Rosanna's first book?
This competition has now closed.