Irish customer spots something VERY questionable about these gloves for a 3 year old
15th Dec 17 | News
We know we're in the midst of a digital age - but touch screen gloves for a three year old??!!
An Irish mum of two was left baffled when she realised the gloves she bought for her young kids were tech friendly.
Now don't get us wrong, we all love to have toasty phalanges while checking our phones to see when the next bus is due - but are tech friendly gloves really necessary for a kid?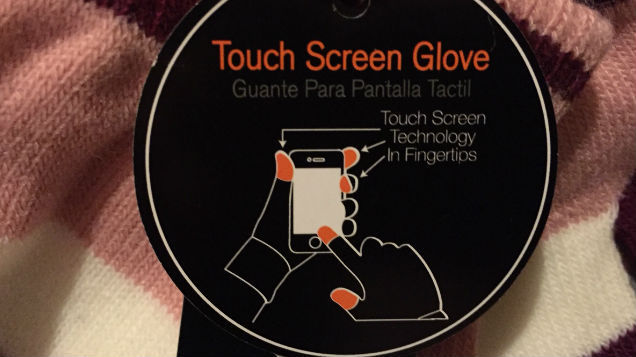 The Mum of two explained:
"I picked up a few pairs of gloves for my kids in Dunnes earlier this week.
When I got home I noticed the tag read 'touch screen gloves' and figured I must have grabbed an adult pair.
I'm confused as to why a three year old would need touch screen gloves - especially when they're for outdoor use!
I suppose it's a real sign of the times.."