Roald Dahl Day: Quentin Blake on illustrating Billy And The Minpins for the first time
13th Sep 17 | Lifestyle
Just in time for this year's Roald Dahl Day, Quentin Blake has illustrated the author's last book, for the first time.
Roald Dahl and Quentin Blake go together like fish and chips – it's hard to imagine one without the other. So it might come as a surprise that until this year, there was one of Roald Dahl's iconic children's books Quentin Blake had not actually illustrated.
Dahl's very last story, The Minpins – a magical tale of a boy called Billy, who saves tiny tree dwellers (the Minpins) from the scary Gruncher – was first published in 1991, with colourful illustrations by Patrick Benson.
But for a new edition, Blake was asked to interpret the story in his own inimitable way just in time for Roald Dahl Day, held every year on the author's birthday (he would have been 101 today).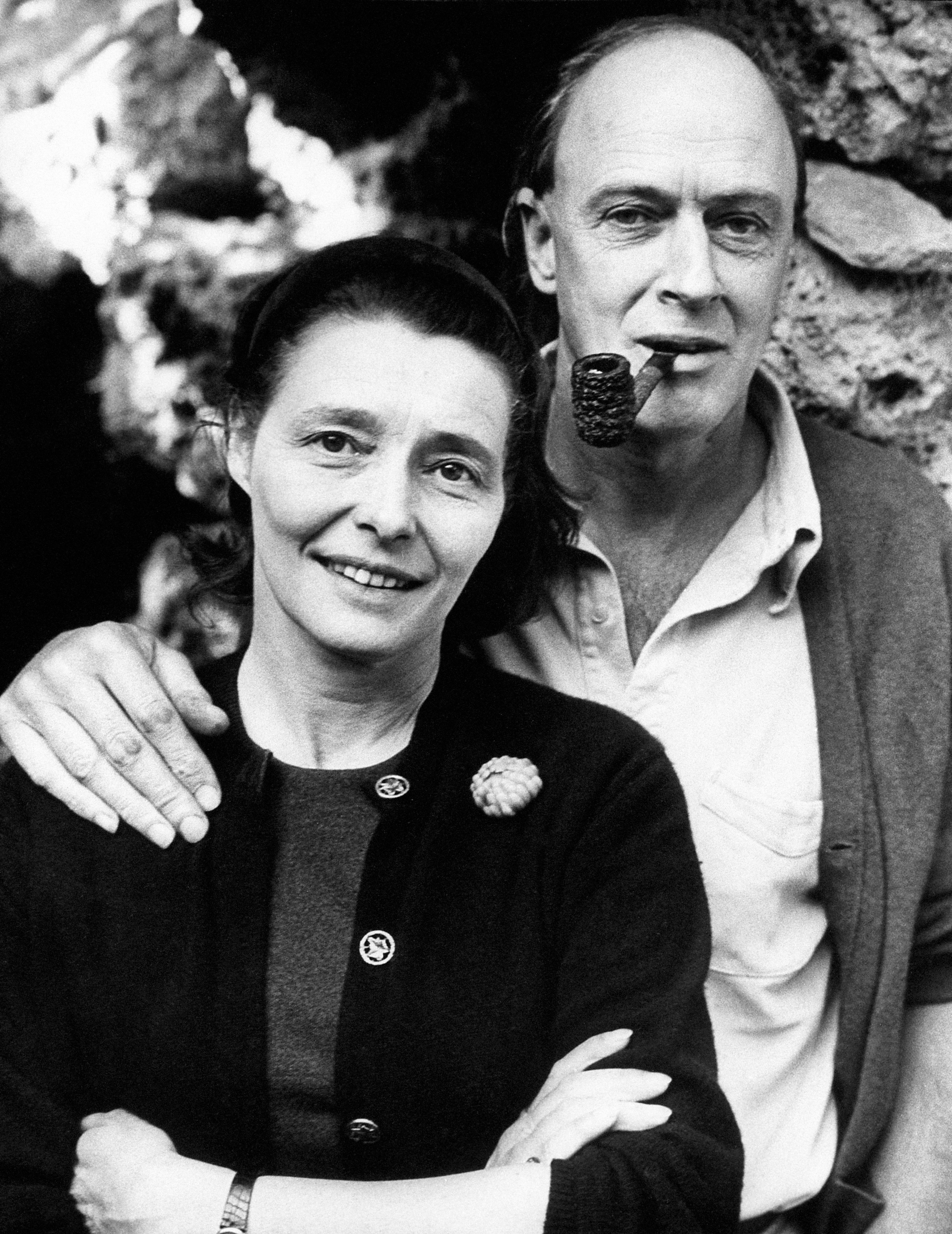 It might be less well-known than Charlie And The Chocolate Factory or Matilda, but Billy And The Minpins (as it's been renamed for Quentin's version) features one of Dahl's most famous lines: "…above all, watch with glittering eyes the whole world around you because the greatest secrets are always hidden in the most unlikely places. Those who don't believe in magic will never find it."
Blake, whose first collaboration with Dahl was 1978's The Enormous Crocodile, notes at the end of the book: "To do the drawings was very exciting for me, and it felt almost like a new Roald Dahl book that I had never read before. I hope you will feel the same."
Here he reveals how he's finally completed 'the set', illustrating all of Roald Dahl's children's books.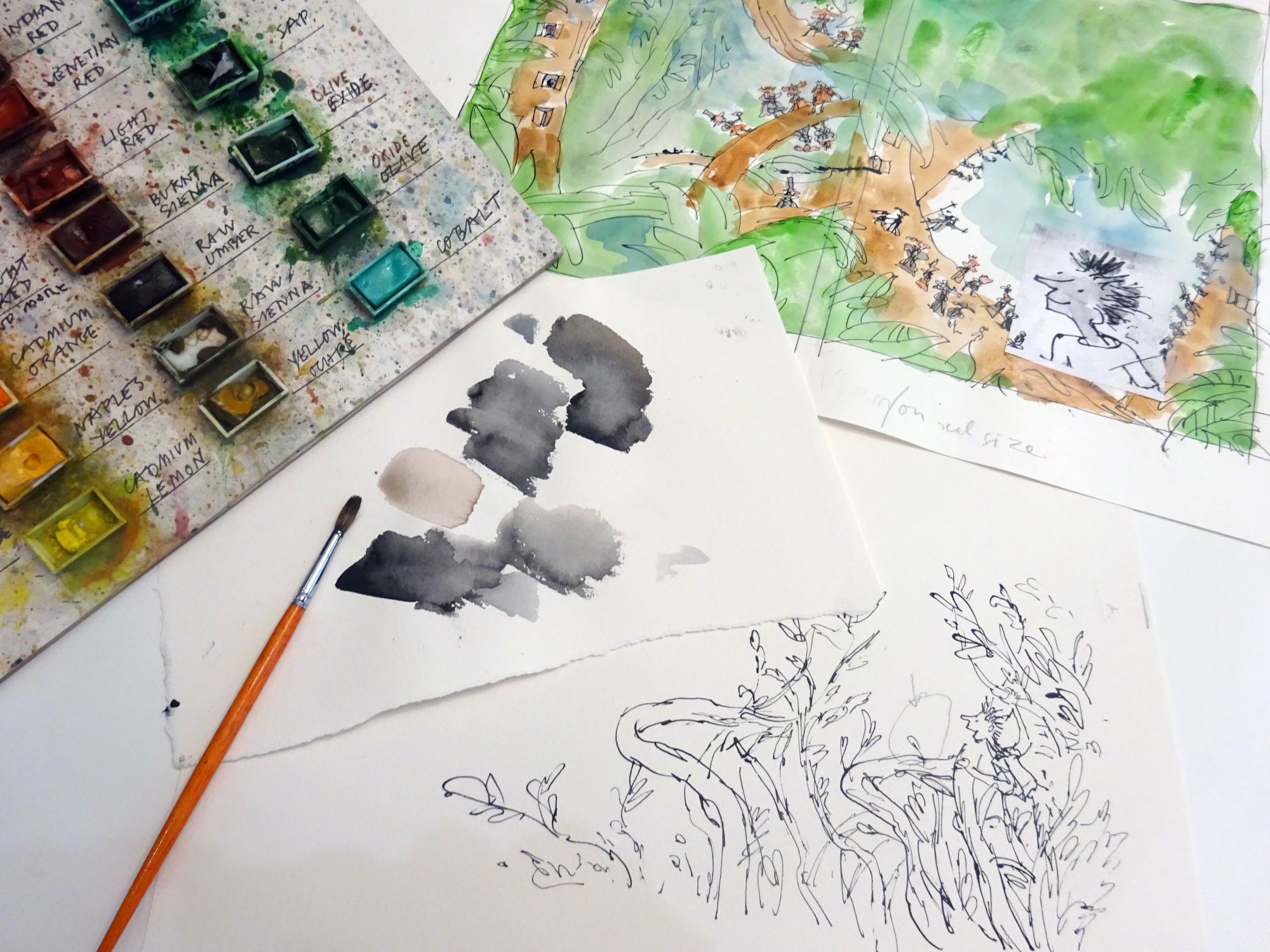 How did the idea for you to illustrate Billy And The Minpins come about?
I was approached by my publishers, Penguin Random House, about illustrating Billy And The Minpins after it had become clear that Patrick Benson's wonderful illustrations could only exist at a large size and that what was needed was something that could go along with the other Dahl titles into hardback and paperback.
How does it feel to now have illustrated the entire collection of Roald Dahl's children's books?
Of course it is exciting to have illustrated this book – it was almost like a new book for me – and very satisfactory to know that I have done a complete set of Roald's books for children.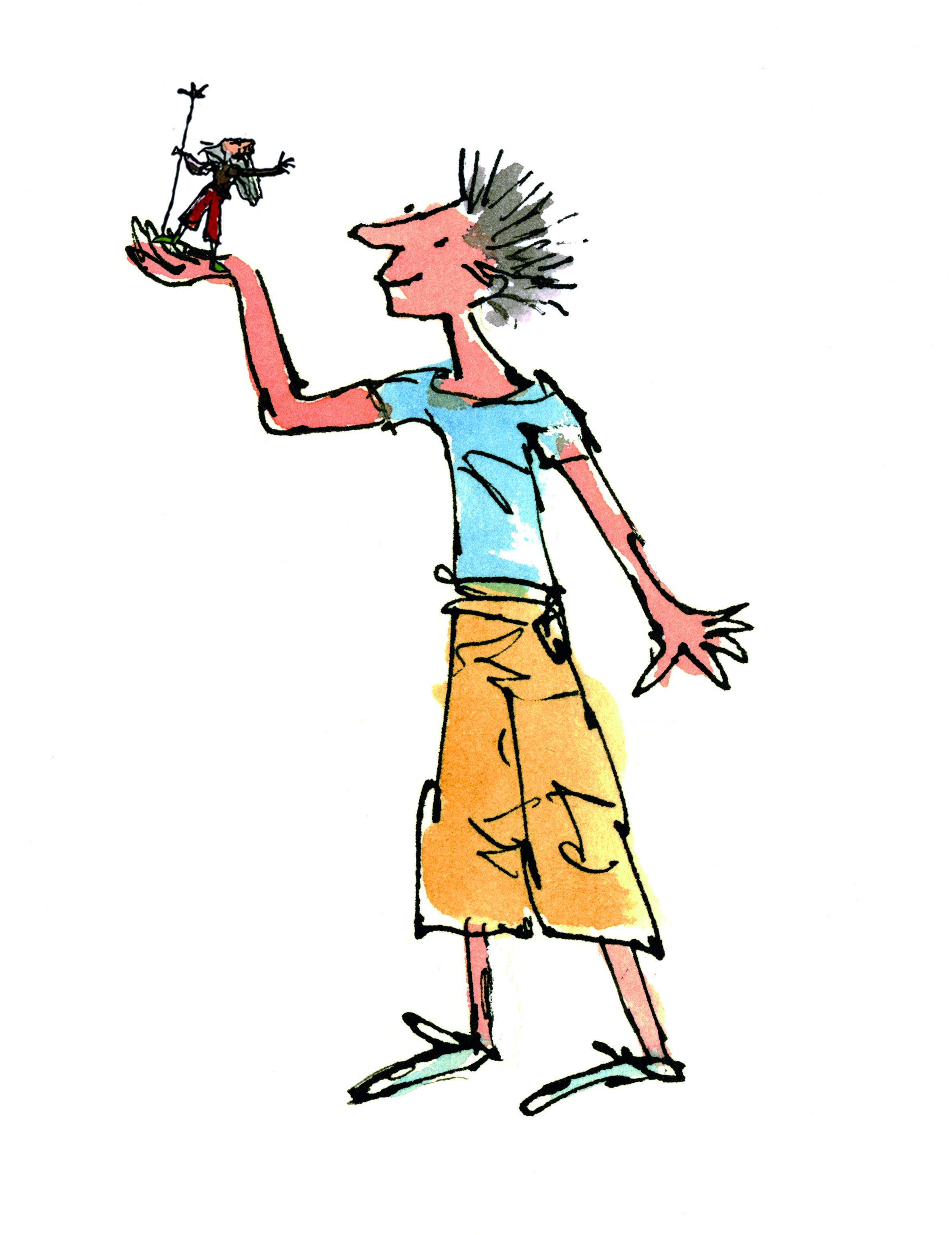 How did you approach illustrating Billy as a brand-new Roald Dahl hero?
It wasn't until I came to read the story once again that I realised Billy is a new Roald Dahl hero, and not just a small boy in a difficult situation. I had to imagine what he looked like and you will see that I have made him rather skinny and lively, and I hope the hair standing on end that I have given him suggests something of that and his independent nature. I was so eager to imagine what he looked like that I started drawing while I was still on holiday and I have a sketchbook with my first drawings of Billy in it.
What was your starting point for illustrating Billy and the Minpins?
One of the things that was interesting to me about this new version was that it had a smaller page size, many more pages than the earlier version, and lots of room for illustrations. Consequently, the first thing I had to do was to create a rough layout of the whole book so that I knew where my drawings would go in relation to the words. You can see, for instance, that Billy gets more alarmed as the Gruncher gets nearer and nearer to him in the sequence of pages.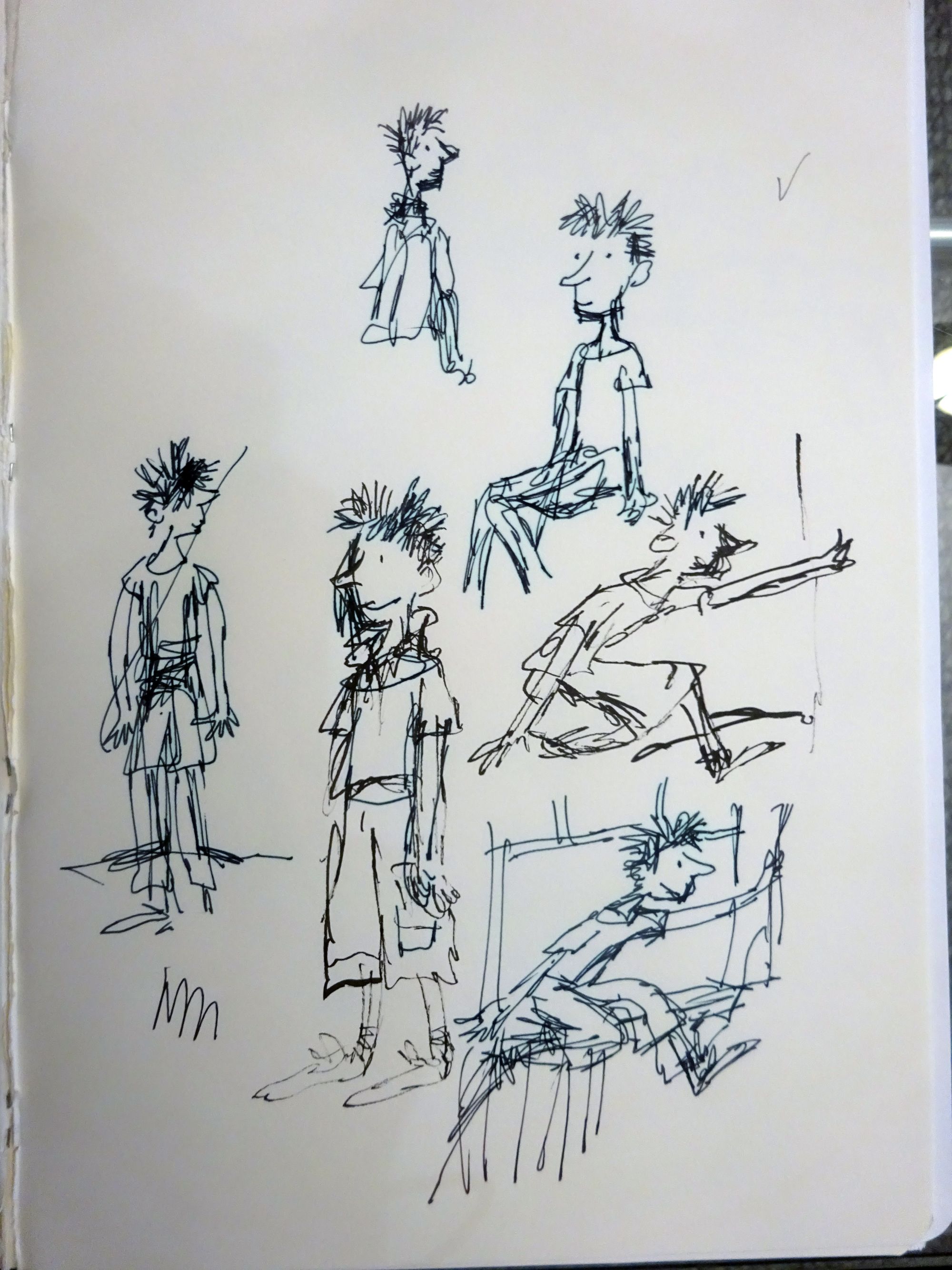 Did you come across any challenges during the illustration process?
One of the practical problems of illustrating the book was that the Minpins are very tiny. I don't suppose I could actually draw them at the size that Roald Dahl says they are, but they had to be very small anyway. One great help was when I discovered that I could draw them larger and the publishers could shrink them and place them in the drawing where I wanted them to be. If you look at a picture of Billy and Don Mini, Don Mini was probably drawn separately and then introduced into the larger picture.

How did you decide what Don Mini and the Minpins should look like?
The Minpins are described as wearing costumes of two to three hundred years ago and I think what I have drawn is a sort of seventeenth-century costume. I have made Don Mini look slightly different. I think he is a little taller and he doesn't wear the sort of hats that everybody else has and I have given him a staff, which I hope makes him easy to recognise and gives him a feeling of authority.
What part of Billy and the Minpins did you most enjoy illustrating?
There wasn't any part of the book that I didn't enjoy illustrating in various ways, but I think I got a special pleasure from inventing hats for the Minpins in as many different ways as I could imagine.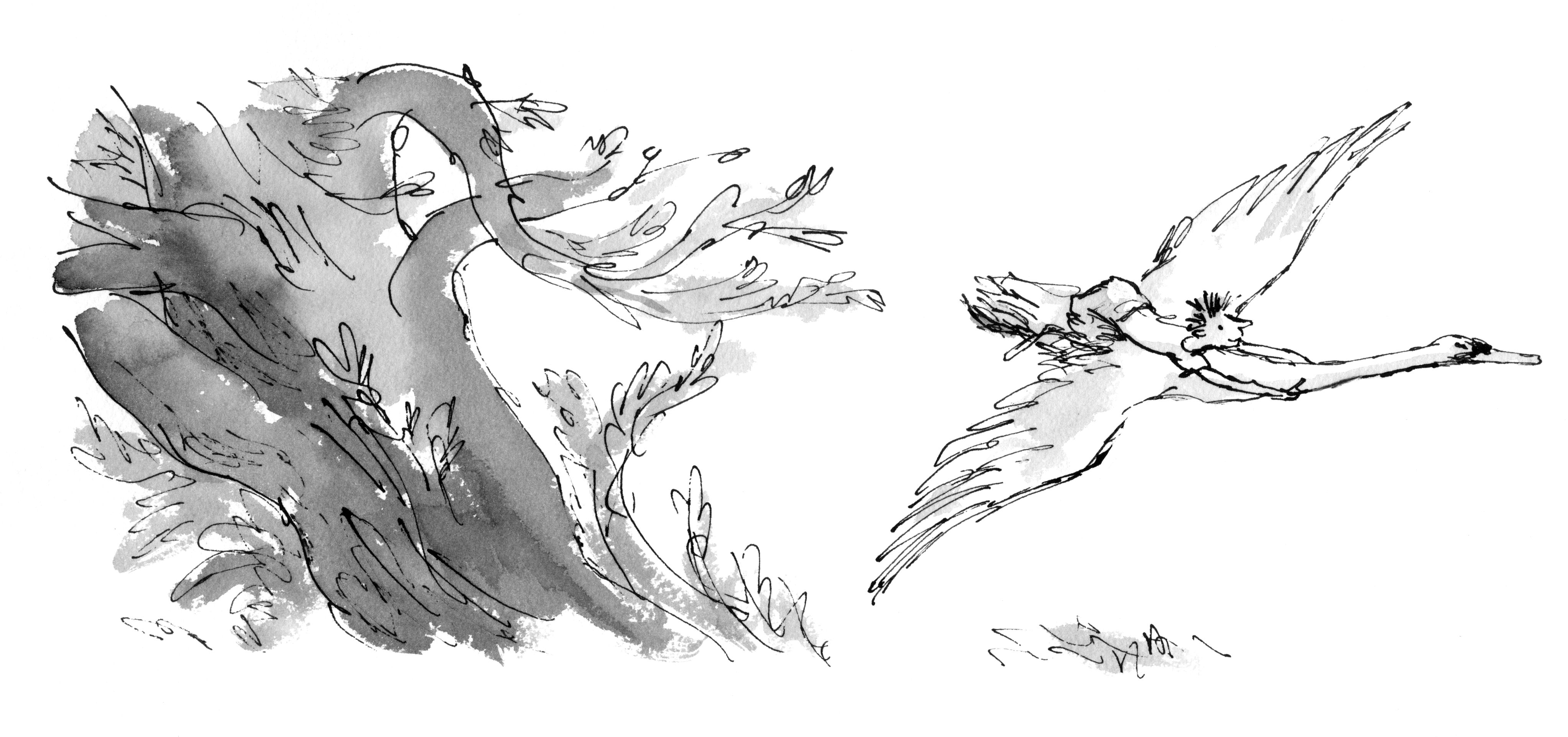 Do you imagine the characters in colour and then illustrate in black and white?
I do rough drawings of everything in pen, and the drawings are done with a scratchy pen using Indian ink on watercolour paper. I think of them as black and white, but I am aware that they will probably be coloured in another edition later on.
Who has been your favourite Roald Dahl hero to draw?
It's very difficult to say who has been my favourite Roald Dahl hero because they are all interesting in different ways. Perhaps at the moment, Billy is my favourite because I didn't expect him to appear and he is still surprising to me.
If you could be one character from any of Roald Dahl's stories who would you be?
I don't think I would want to be one character from any of Roald Dahl's stories because in fact, while I was drawing them, I had to imagine that I was all of them, and so they are all special for me. However, if I absolutely had to settle for one, I think I would like to be an Oompa-Loompa.
Billy And The Minpins by Roald Dahl, illustrated by Quentin Blake, is published in hardback by Puffin Books, priced £10.99. Visit Roald Dahl for more information.
© Press Association 2017