It looks like Burberry will bring back its infamous beige check to the catwalk tonight
17th Sep 17 | Beauty
Social media suggests it will happen - but are we really ready to wear Nova Check again?
We can't quite believe this is happening, but there are strong hints on social media that Burberry is planning to feature – gasp – Nova Check in its London Fashion Week show tonight.
Take a look at Burberry's Instagram pages from the past couple of days and you'll see a raincoat, shoes and and even a baseball cap, all in its infamous beige print.
That's the Nova Check that was in every tabloid paper in the early 2000s. It usually featured in the pap shots of a variety of not quite A-list celebrities who sported the print along with Von Dutch caps, Ugg boots and other turn-of-the-millennium monstrosities.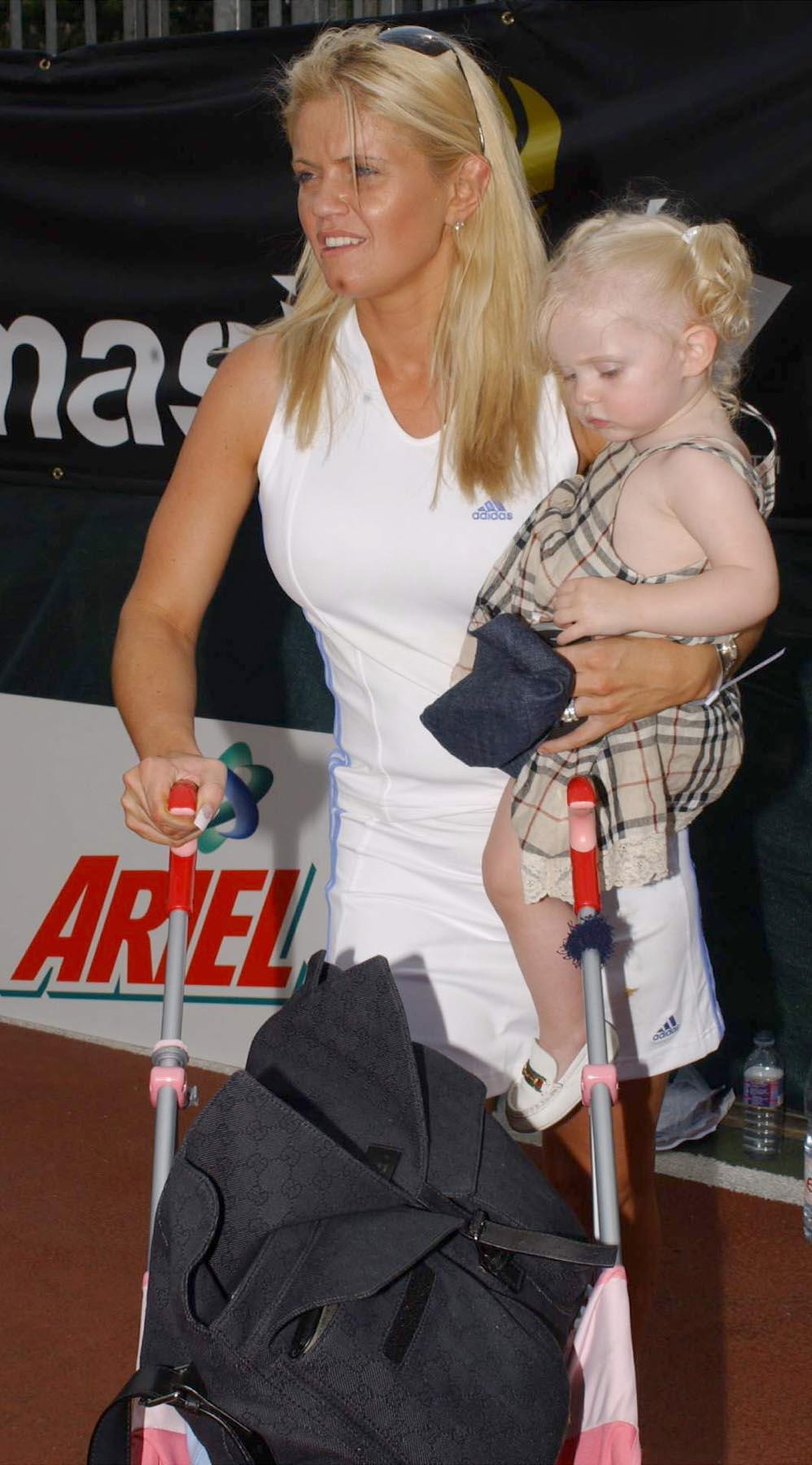 Danniella Westbrook with her little daughter (Yui Mok/PA)
The EastEnders actress Danniella Westbrook just loved the look. She wore it, her daughter wore it. It's generally agreed that Peak Nova Check was reached when she stepped out in 2002 wearing a Nova Check skirt and handbag while pushing a Nova Check buggy and carrying her baby, who was also wearing a Nova Check skirt.
Football fans adopted Nova Check too, possibly because their team strips made them too conspicuous to police and the Nova Check baseball cap became the quintessential garment of the 'chavtastic' look.
Counterfeiting soared, Burberry sales plummeted and the 150-year-old brand began to distance itself from its once-beloved motif, relegating it for the most part to the linings of its famous trench coats.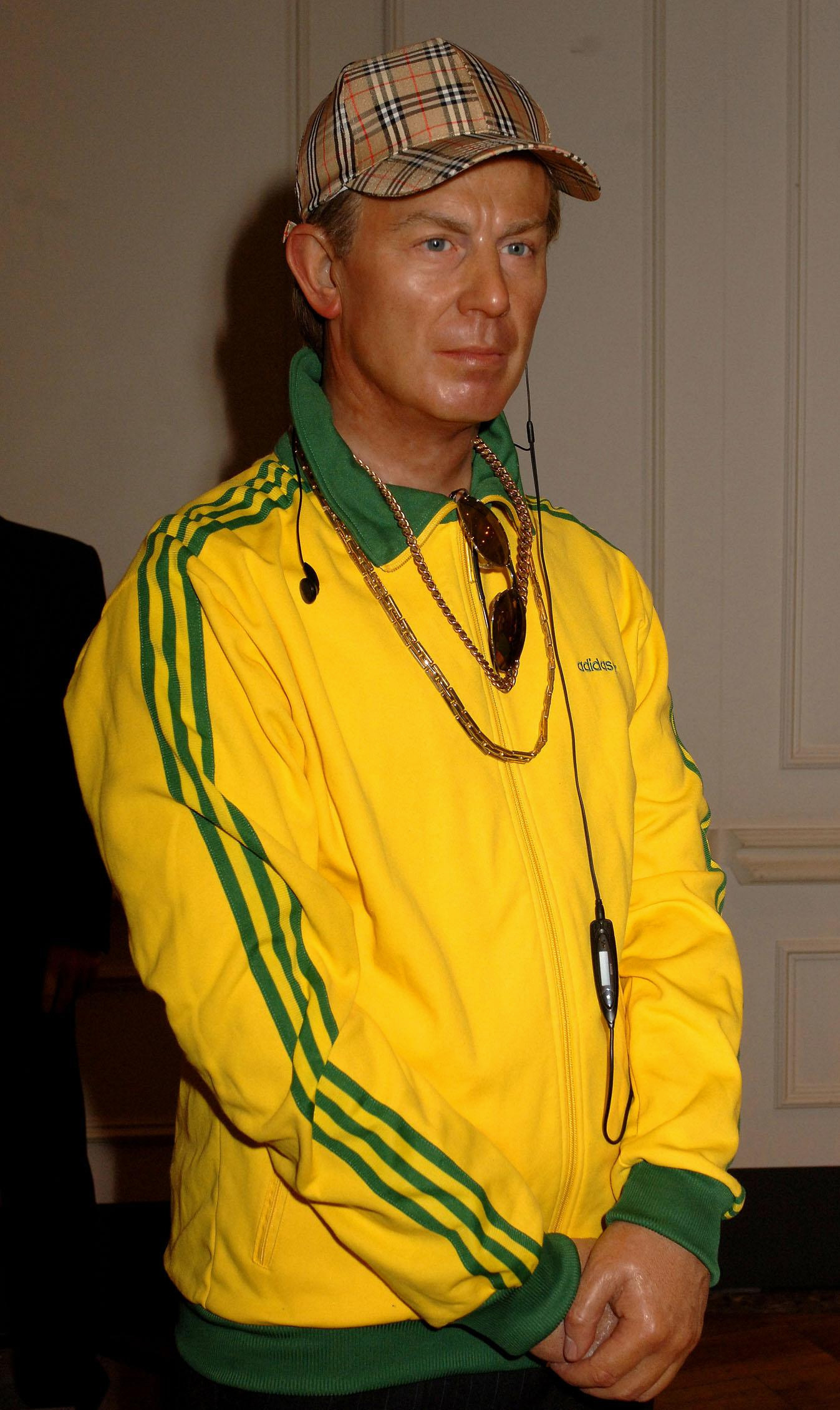 Madame Tussauds gave British Prime Minister Tony Blair's wax figure a "chav" makeover in 2006 (John Stillwell/PA)
It took the best part of a decade to repair the reputation of the house – thanks largely to Christopher Bailey, who was appointed creative director in 2004 – but now it looks like Burberry is ready to reclaim the sullied tartan once more.
A few days ago, the brand started posting images of its September 2017 collection, due to be unveiled tonight at London Fashion Week. Those photos showed Nova Check in its full glory, not just on coat linings.
One picture, which appears to have been taken at a fitting for the catwalk show, features a raincoat in the print. Several others showed beige tartan scarves and shoes, and another shows a model wearing a Nova Check baseball cap.
This season, the catwalk show, held at Old Sessions House in Clerkenwell, will be followed by a photography exhibition that's open to the public from September 18 to October 1.
Perhaps looking back at the Burberry archive has got Christopher Bailey feeling nostalgic? And since the fashion world is currently obsessed with all things 90s, it was only a matter of time before the Noughties rolled around.
#ShowPrep shoe fittings. Photography by Rosie Marks. Watch the @Burberry show live, 16 September, 7pm https://t.co/NLAi1nnJy0 #LFW pic.twitter.com/wxz0alD88R

— Burberry (@Burberry) September 15, 2017
Does this mean the catwalk will be awash with Nova Check? If so, how will the assembled A-listers on the front row react to the chav chic renaissance? And is Burberry about to make Danniella Westbrook a fashion icon?
Unless this is all part of a social media ruse, it sure looks like it. Luckily, there's not long to wait until we find out. The show will be streamed live on Burberry.com at 7pm tonight, when all will be revealed.


© Press Association 2017