11 current fashion trends that people will find utterly ridiculous in 30 years' time
14th Aug 17 | Fashion
People are sharing their strong opinions on Reddit.
Whenever you look at pictures from the 80s, chances are you can't believe the hideous outfits that were trendy back then.
But have you ever considered what people in 30 years' time will think of what we wear today?
People have taken to Reddit to answer the question: "What's going to be the 'OMG, they actually wore that back then?' 30 years from now?" and the responses are as hilarious as they are true.
1. This look might not date well, but it sure is comfortable.
"I feel like yoga pants will define the 2010s" – Proud_Thespian
2. This guy probably isn't a huge Kanye fan.
"Those weird sunglasses that weren't actually glasses but blinds. How do people see in those?" – KingSnubulls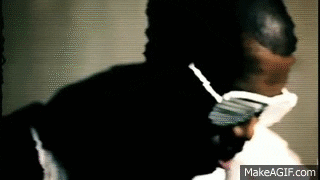 3. Can't argue with this one.
"Man buns. I have a feeling that the way we see mullets now is how we'll all see man buns in the future" – AnnaEd64
4. This trend admittedly makes for some dodgy tan lines.
"Tops with holes in the shoulders" – AutocorrectGuy
5. Admit it – you probably had a pair of these and regret it immensely.
"Ugg boots" – OGSwan
6. But velvet feels so nice to touch?!
"I'm usually very open-minded about how fashion changes & I don't find myself judging past decades too harshly. That said, this velvet-everything trend that's going on right now is going to look very very dated in the not-too-distant future" – flawierbarbie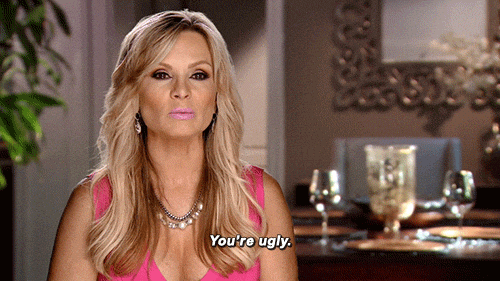 7. OK, this person actually makes a very valid point about technological advances.
"Shoes with laces. Tying your shoes is incredibly low-tech compared to how far elastics have come. Even Velcro had a lot of promise, but the fashion industry made it uncouth and juvenile. But I'm sure something will come that eliminates the need to lace shoes up that not even fashion can put down" – justrokkit
8. This contribution might not be quite so intellectual, but it sure is right.
"Too much highlight (a huge streak of glitter on top of your cheek bones for non make-up people)" – andglitter
9. It turns out that we really can't learn from our mistakes.
"Mom jeans. I thought everyone had learned their lesson the first time around. I won't lie, I do like them now, but I know I'll cringe in a few years when they're out of style again!" – citygirl44
10. This person isn't so sure that the Cara Delevingne look will be so popular in 30 years.
"The Groucho Marx eyebrows that are so trendy now" – twofiftyninepm
11. And finally, it wouldn't be a list of terrible trends without this one getting a mention.
"Crocs. Definitely Crocs" – everlastingSnow
© Press Association 2017