Everyone is loving that Millie Bobby Brown wore trainers to the SAGs
22nd Jan 18 | Fashion
The Stranger Things star paired her Calvin Klein gown with Converse.
It might be surprising, but one of the biggest style stars of the moment is actually a 13-year-old girl.
Millie Bobby Brown has solidified her status as one of everyone's favourite actors by rocking Converse on the red carpet of the Screen Actors Guild Awards (SAGs).
The Stranger Things star wore a custom pale pink Calvin Klein gown with some bright white Chucks.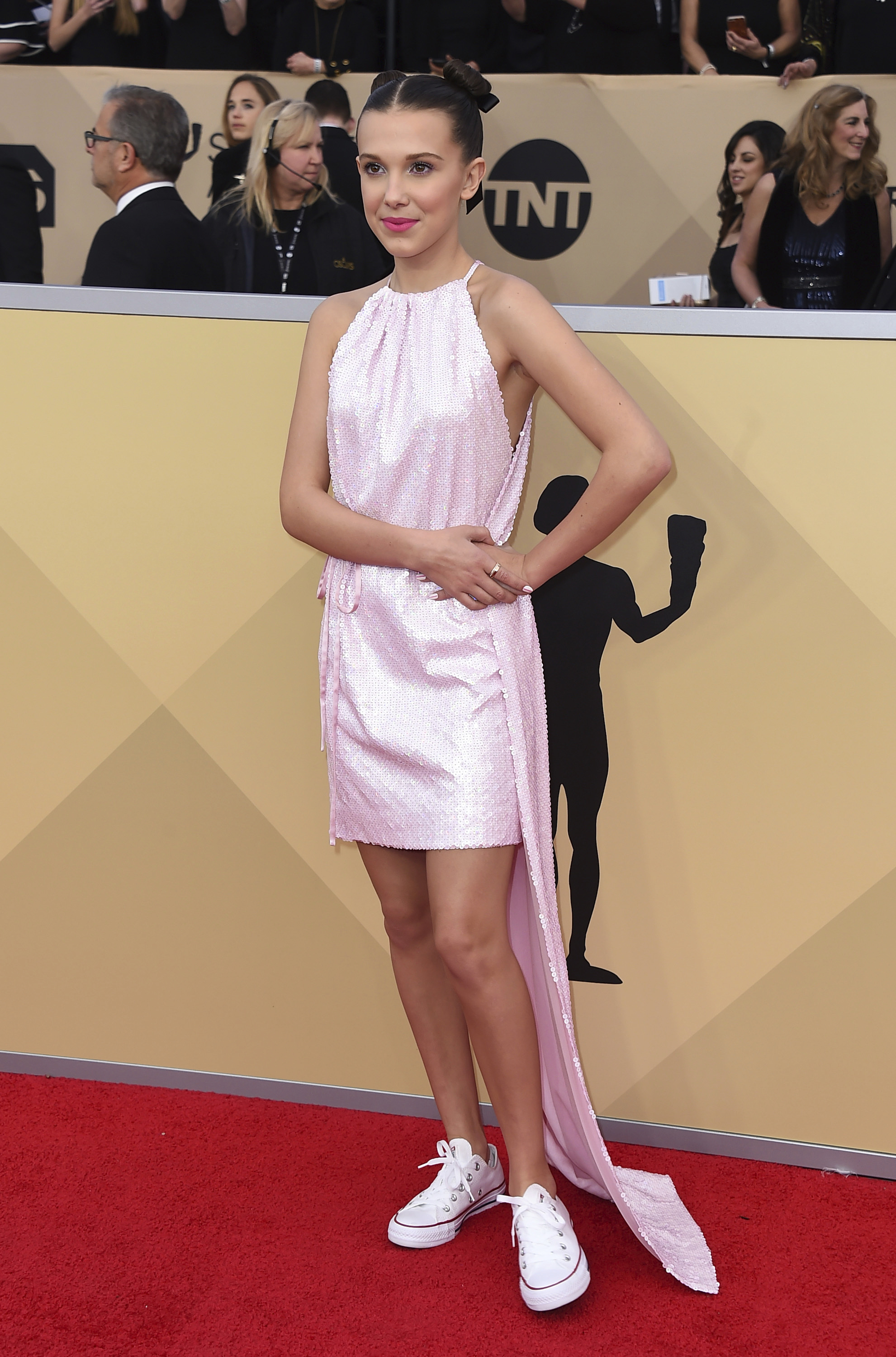 There seems to be an unwritten rule at awards shows that female stars have to wear vertiginous high heels to walk the red carpet. That's what makes Millie's choice of footwear so bold – she's not only turned up in flat shoes, but trainers no less.
Her choice of Converse isn't that surprising though, considering that Millie is a friend of the brand and last year fronted its Back To School campaign.
Millie's fashion choices have come under particular scrutiny because she's only 13, so everyone is loving that she's going to big awards shows but still dressing her age.
Regardless of age, most people just can't get over how cool she looks.
It also sends a positive message about fashion not needing a huge price tag – a pair of white Converse Chucks will set you back less than £50.
Pairing a dress with trainers is actually quite a classic combo, bringing some real Lily Allen circa 2006 vibes.
And the fact that Millie teamed her trainers with space buns is almost too much for some people to handle.
Awards shows are basically a marathon, what with walking the red carpet, sitting through the presentations and then attending after parties, so we bet Millie was really pleased by her comfortable choice of footwear by the end of the night.
© Press Association 2018