Struggling to sleep in the heatwave? 8 summer pyjama options to keep cool (and look cute)
23rd Jul 18 | Fashion
Breathable PJs are a must right now. Anna Gillies rounds up the best buys.
In case you hadn't noticed, the UK is officially experiencing a heatwave.
While the warm weather has led to an increase in al-fresco dining, an 11% rise in the demand for quiche and fears of a lettuce shortage, it seems the biggest frustration for most of us this summer is how to get a good night's kip.
Despite snoozing with all the windows open and one leg out of the duvet, many of us don't cope well in bed during hot temperatures.
With the mercury not likely to drop any time soon, warm evenings and stuffy bedrooms can make choosing nightwear a tricky affair – and if you're anything like us, you've got drawers full of long-sleeved winter warmers but little in the way of summer options.
As night temperatures stay at record highs, unless you're willing to make like Marilyn Monroe (who famously declared that all she wore to bed was Chanel No. 5) you're going to want to invest in some skimpier sleepwear.
The good news is that this season's PJs are super-cute, with feminine florals, cool cottons and sumptuous silks all vying to be taken to bed.
Here, we've picked out our favourite summer pyjama options to help you ride out the heatwave in style.
1. Boux Avenue Daphe Satin Chemise in Duck Egg Blue, £35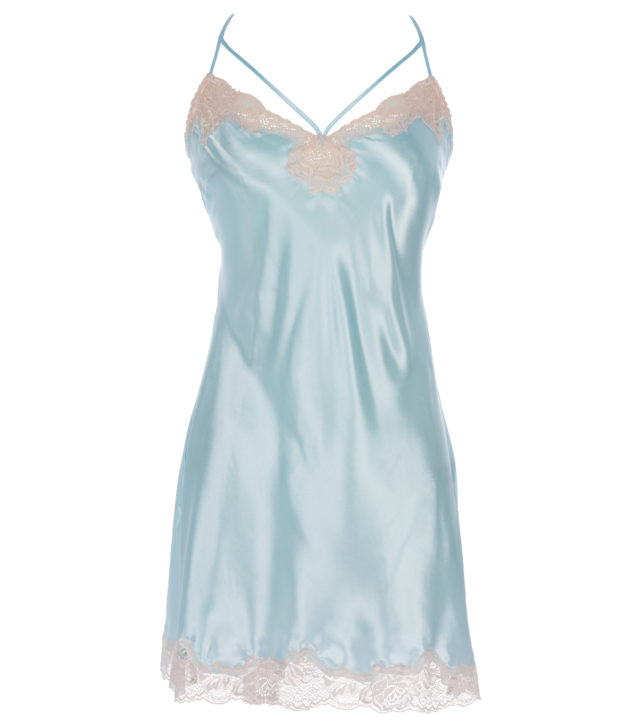 2. B by Ted Baker Light Pink Floral Print 'Kensington' Camisole Vest, £19.50 and Satin Pyjama Shorts, £17.50, Debenhams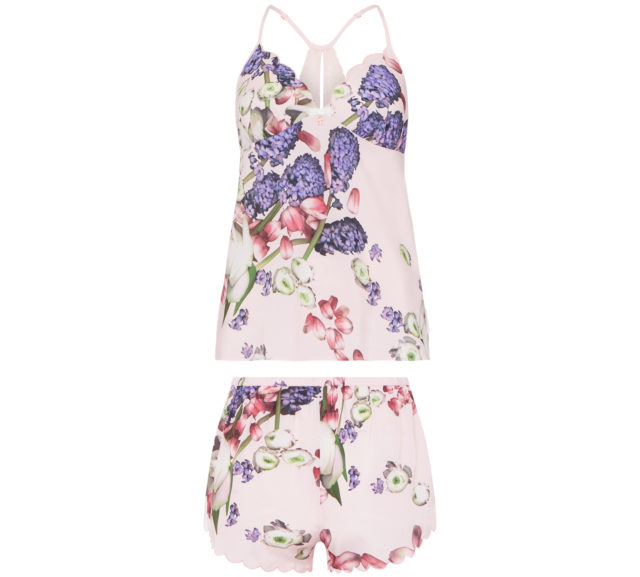 3. Topshop Cami Top and Shorts Set, £28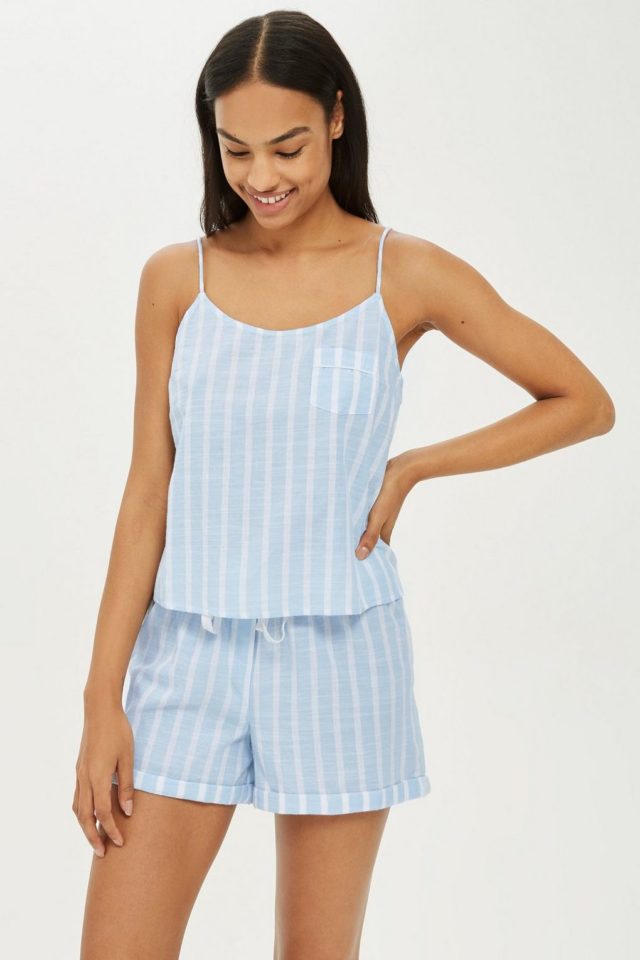 4. George at Asda Patterned Chemise Nightdress, £10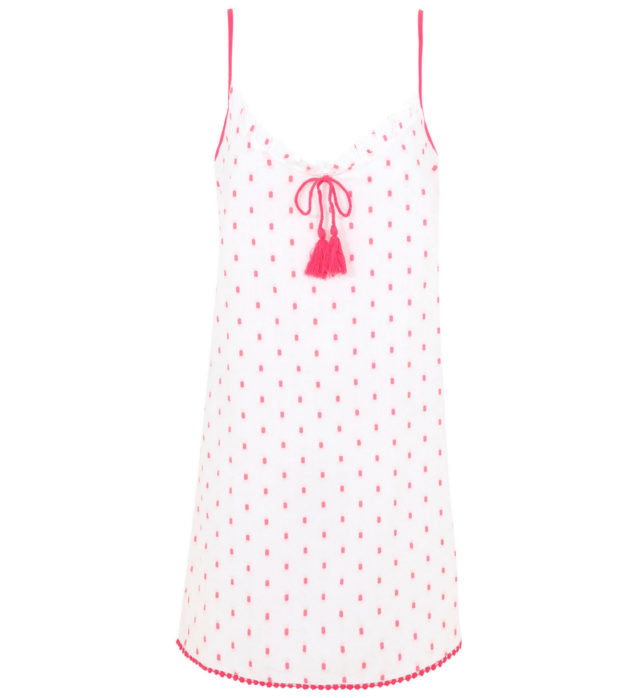 5. Cyberjammies Ophelia Tile Print Cami And Shorts PJ Set, £36, House of Fraser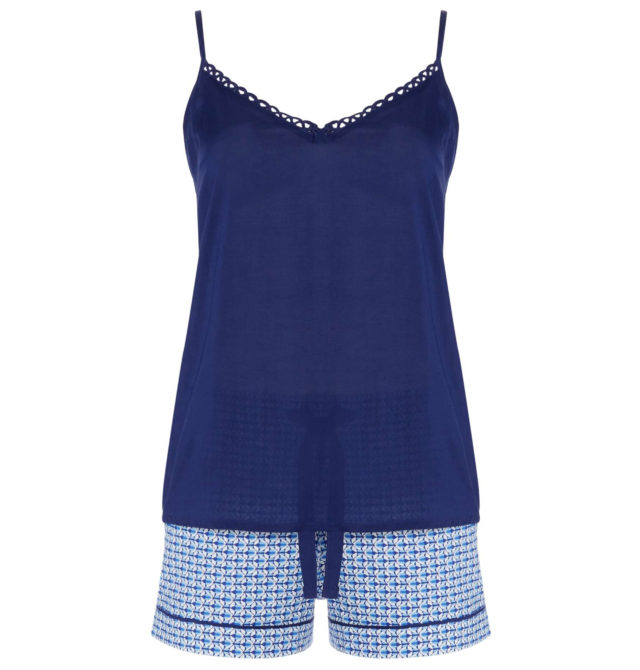 6. Marks and Spencer Spot Print Strappy Chemise, £14
7. Next White Cotton Button Through Short Set, £30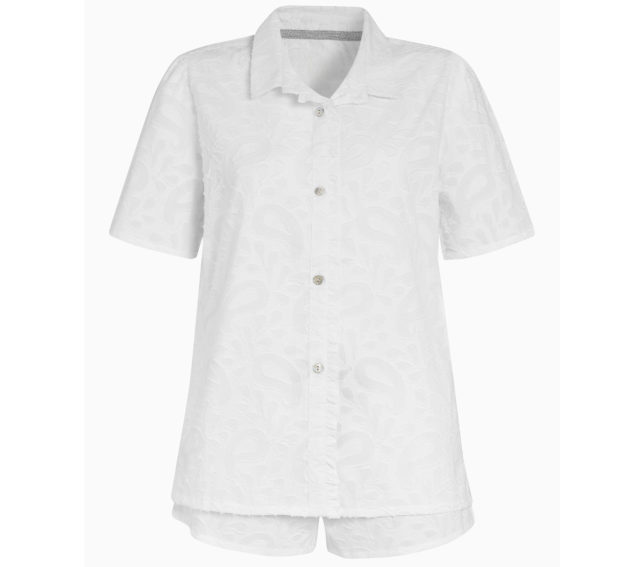 8. River Island Pink Lace Cami Pyjama Top, £16, and Lace Trim Pyjama Shorts, £16
© Press Association 2018