It's a family affair as Kate Moss heads up Topshop's FROW
17th Sep 17 | Beauty
The supermodel is joined by little sister Lottie, and daughter Lila Grace, in London's Soho.
London traffic came to a standstill this afternoon as Kate Moss dropped in for London Fashion Week.
Wearing a long-sleeved black jumpsuit and khaki suede heels, the supermodel joined head honcho Sir Philip Green on the front row to see Topshop's Soho-inspired collection.
Mossy was also joined by her 14 year-old daughter, Lila Grace, as well as little sis Lottie, who sat further down the starry FROW, along with Olivia Palermo.
The collection was all about a 'style star with street spirit'. Sound familiar? Kate Moss was even cited as the ultimate muse backstage, for the lived-in, glitter eyes.
Topshop's finale got the fashion pack talking when every model – including Hailey Baldwin and Joan Smalls – stepped out on the runway wearing cool tees customised with their name.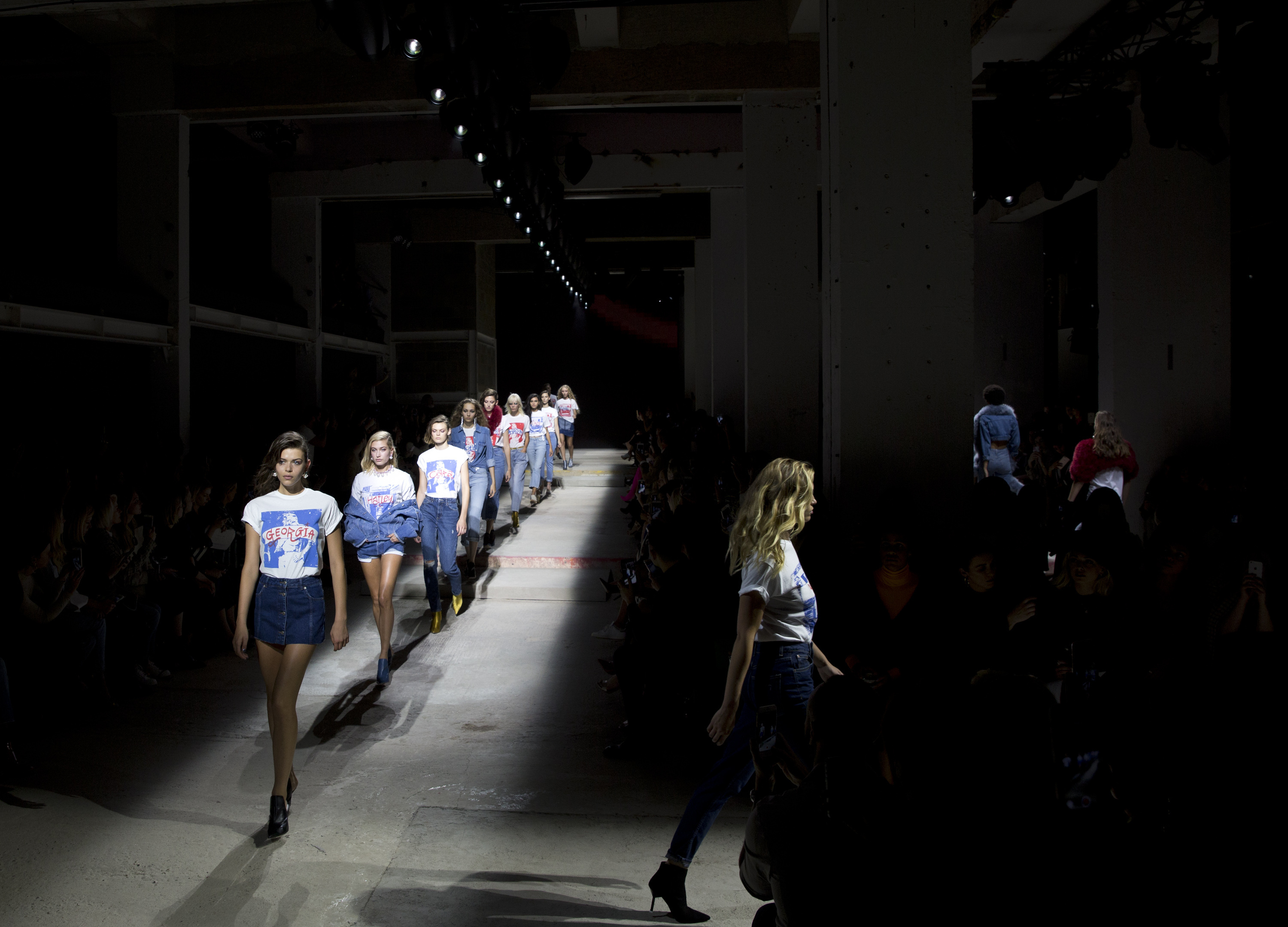 You can shop the Topshop runway right now… but probably not a T-shirt with your own name on it. Damn.
© Press Association 2017