7 of the weirdest trends from New York Fashion Week
16th Sep 17 | Beauty
A recap of some of the more questionable things on the runway, from flip flop heels to bin bag fashion.
New York Fashion Week draws to a close today. For the fashion pack, this means that they've got their first look at the exciting trends for Spring/Summer 2018. For the rest of us, it means we can have a bit of a giggle at some of the ridiculous things that have been sent down the runway.
Fashion is known for being over-the-top, and this season seems to be no different. Of course so many of the outfits were gorgeous, but a lot really make us scratch our heads too.
Here are some of the weirdest things we saw at NYFW, which we just can't see catching on.
1. Denim cape hats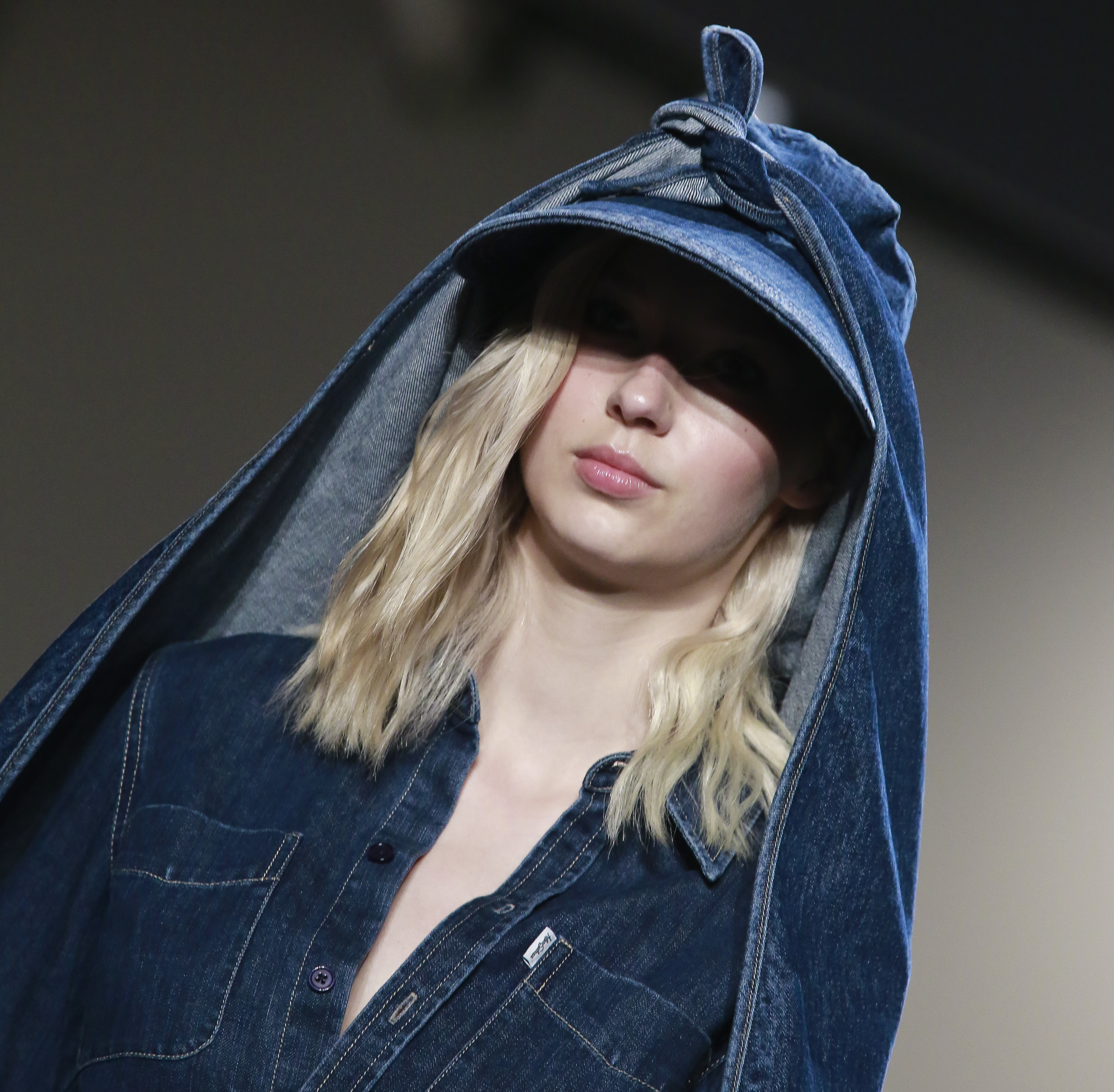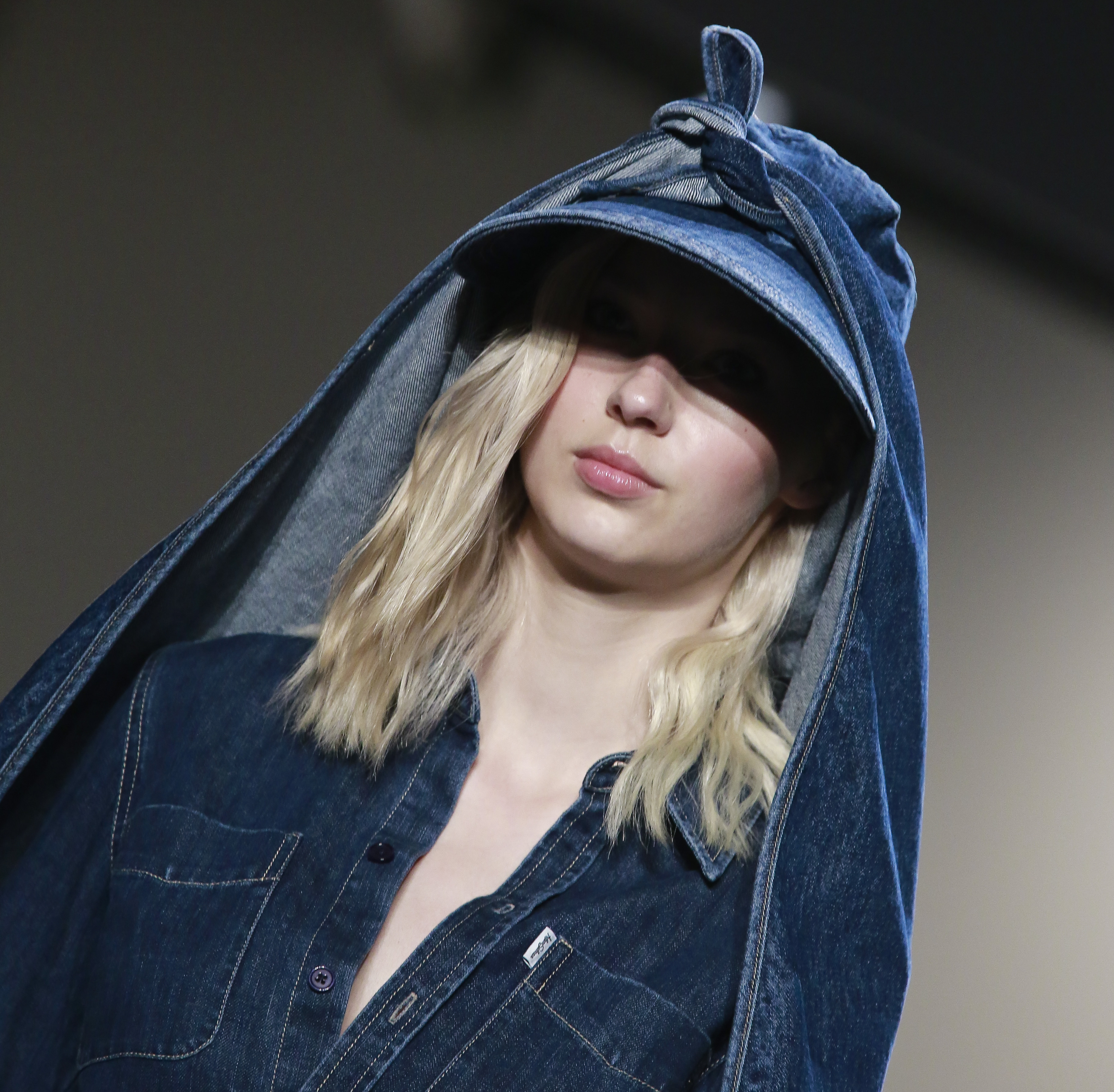 Designer Adam Selman is no stranger to experimental designs – a favourite of Rihanna's, he was responsible for her iconic see-through bedazzled gown for the 2014 CFDA Awards.
For this season, Selman stepped away from the sparkles straight into Americana. His collection was full of denim – something you'd think would be pretty standard, but this is high fashion so expect the unexpected.
Instead, Selman kitted models out in denim hats complete with elaborate capes. We can't even imagine how heavy they would be.
2. Oversized bras on top of clothes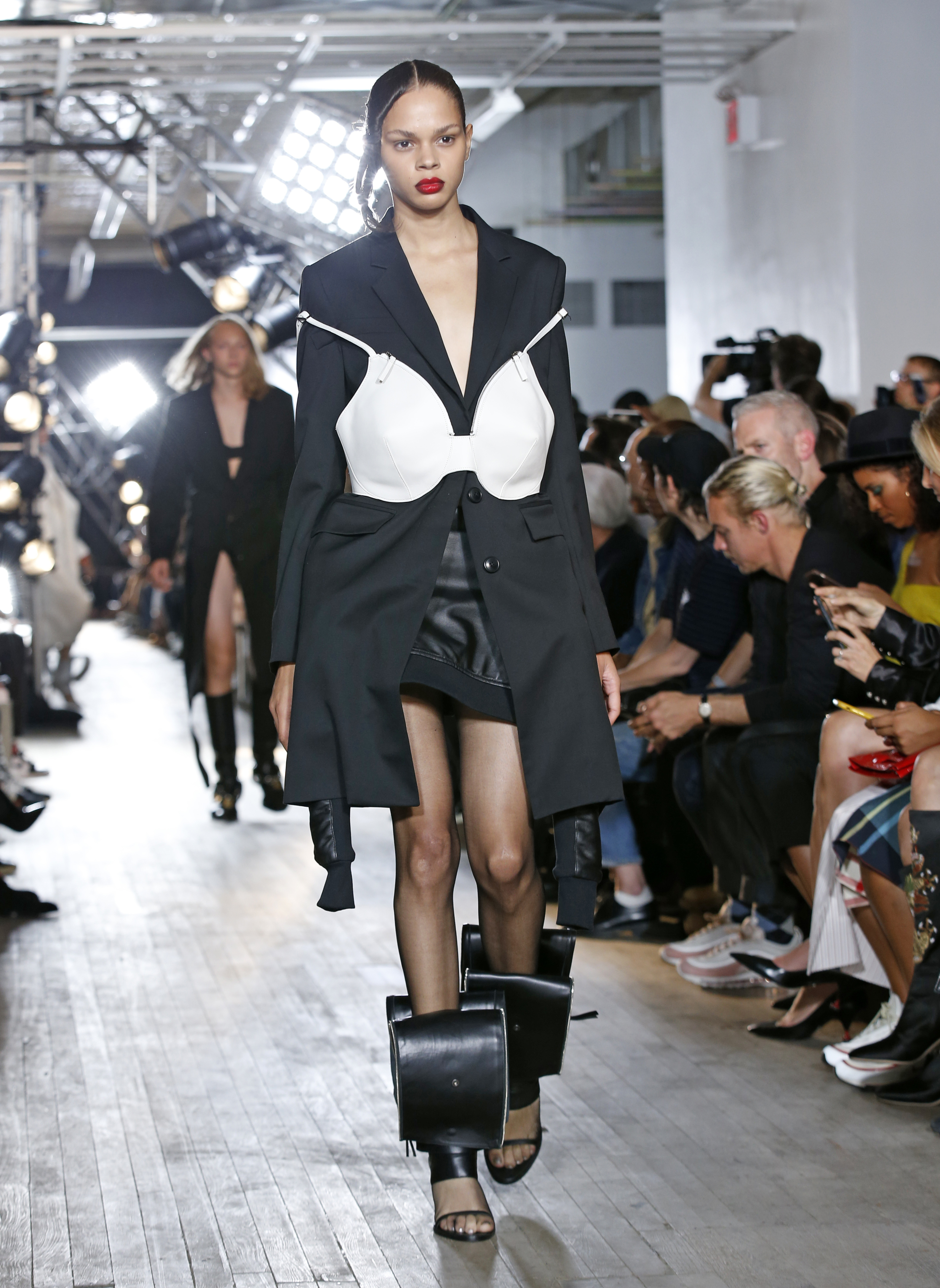 Next up on our journey through some of the weird and wonderful moments of NYFW is Helmut Lang. The eponymous designer took a leave of absence in 2005 and now the brand is back, with Shayne Oliver as the designer in residence.
Some of the outfits sported by models could reasonably form a high-powered work wardrobe, if it wasn't for the odd detail like an oversized bra placed artfully over a coat. It's unlikely the models were actually getting any support from those bras.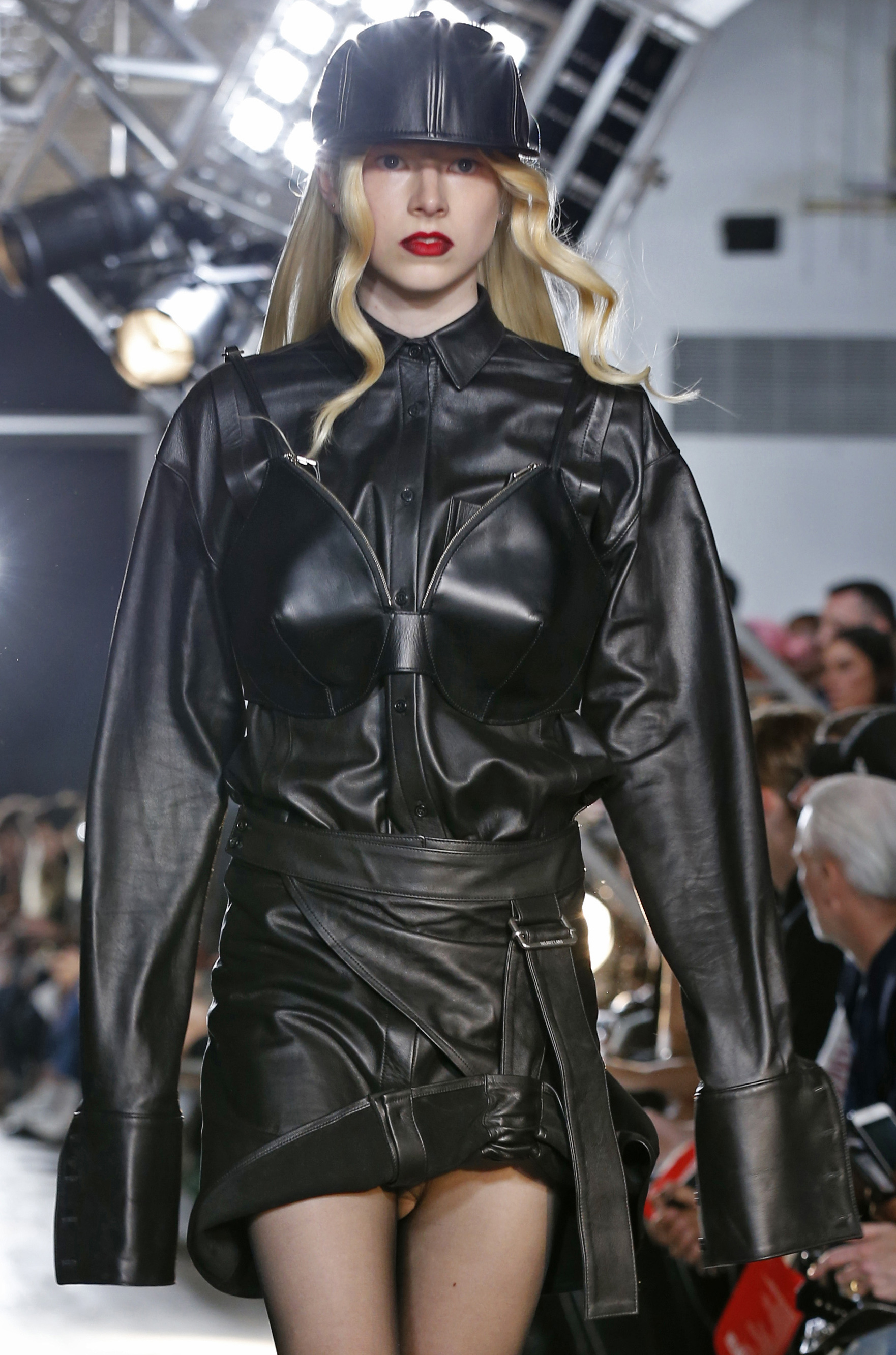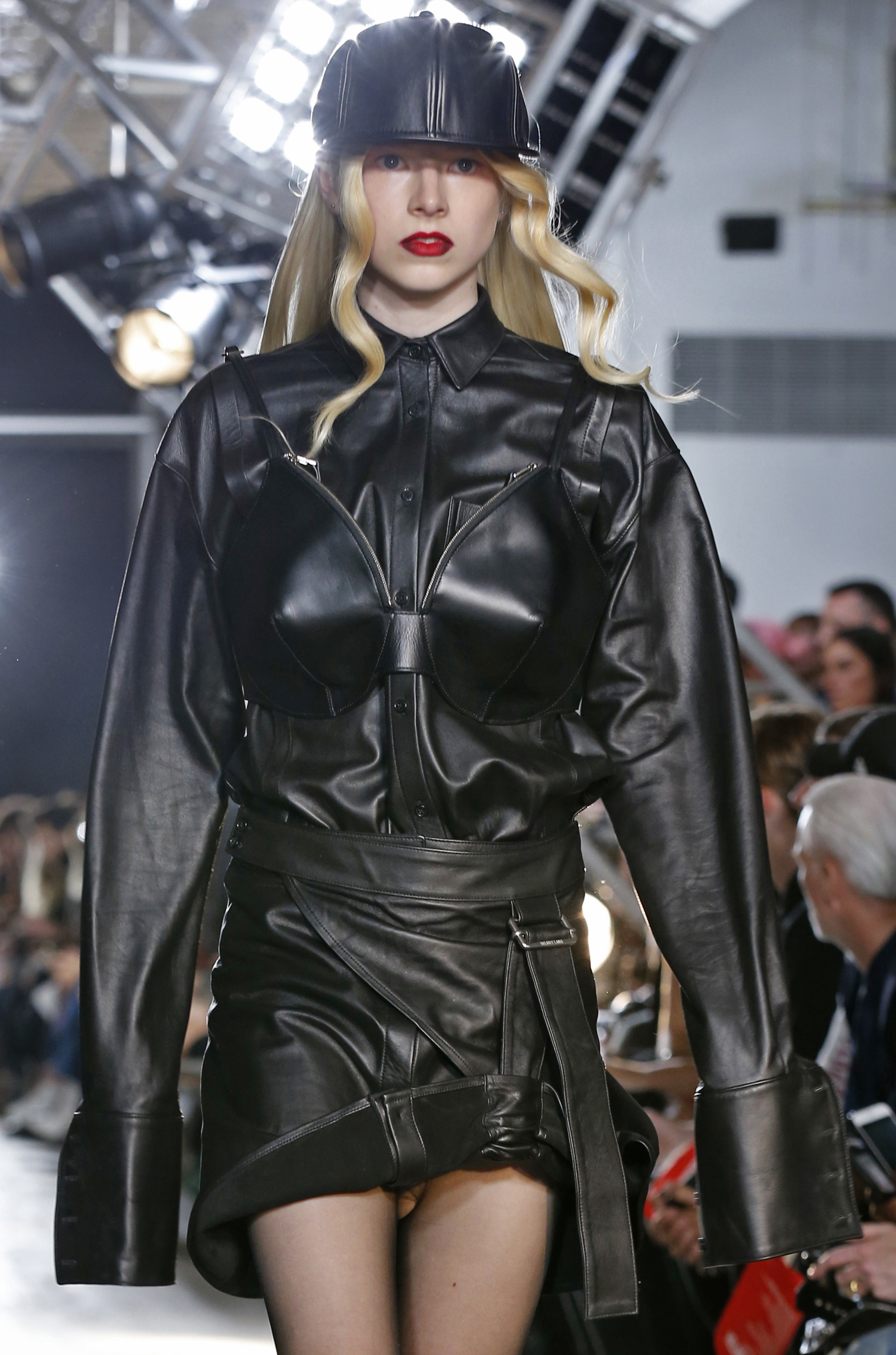 The rest of the collection was reserved for itty-bitty bras and a lot of leather – definitely not work appropriate.
3. Vaginas
Yep, you read that right. Vaginas were the name of the game at Namilia – a fashion house fronted by Berlin-based designers Nan Li and Emilia Pfohl.
Nether regions featured on skirts, sleeves and necklines, there were pearl-encrused boob tassles and the finale outfit was a Marie-Antoinette-style gown adorned with vaginas.
Let's just say the audience were in shock.
4. Bin bags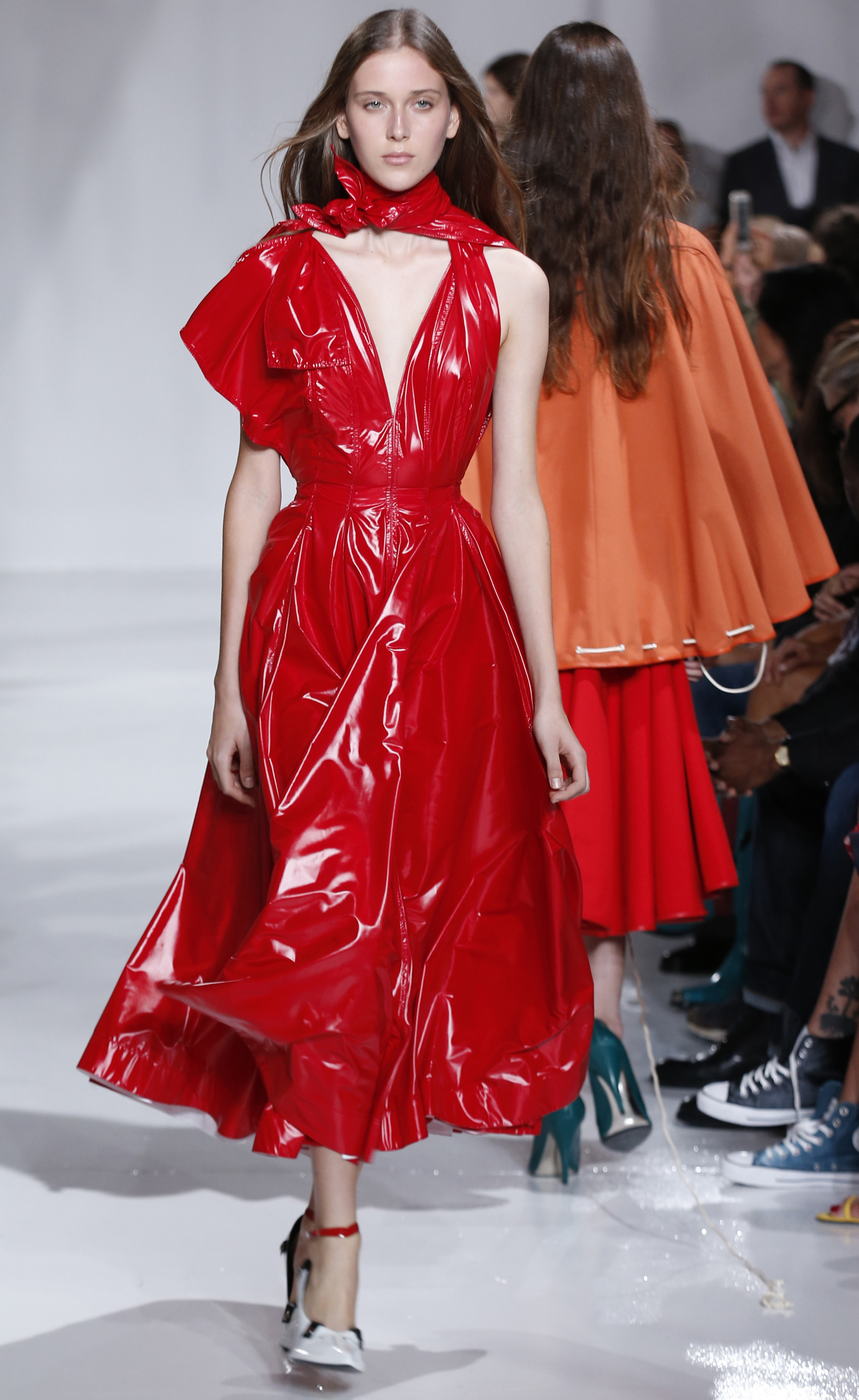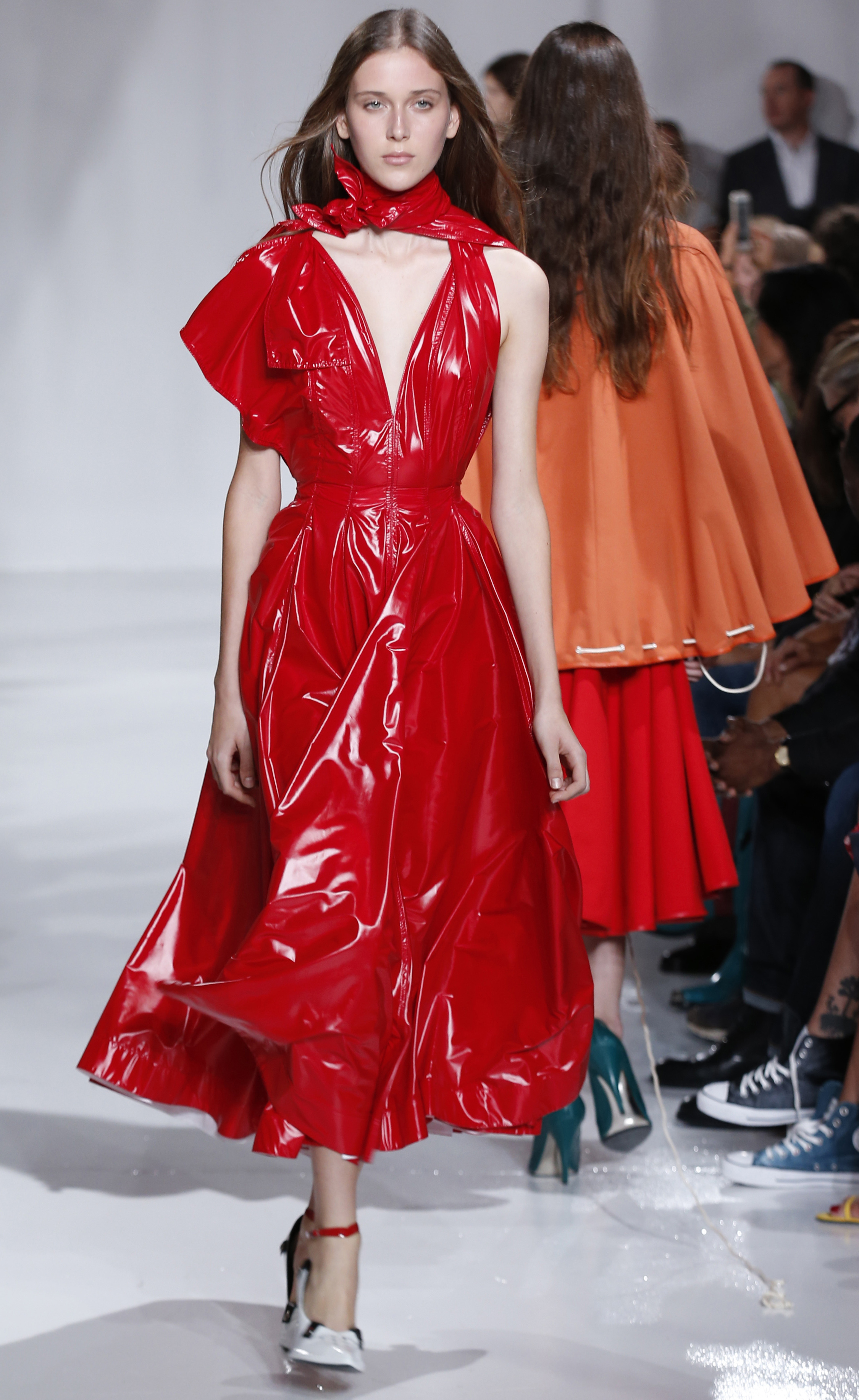 Creative director of Calvin Klein, Raf Simons, said he took his inspiration for this collection from Americana and horror movies, but to the untrained eye it looked as if he was also inspired by bin bags.
Many outfits were made out of a peculiarly shiny material, apparently from tents, which isn't exactly your high fashion fare.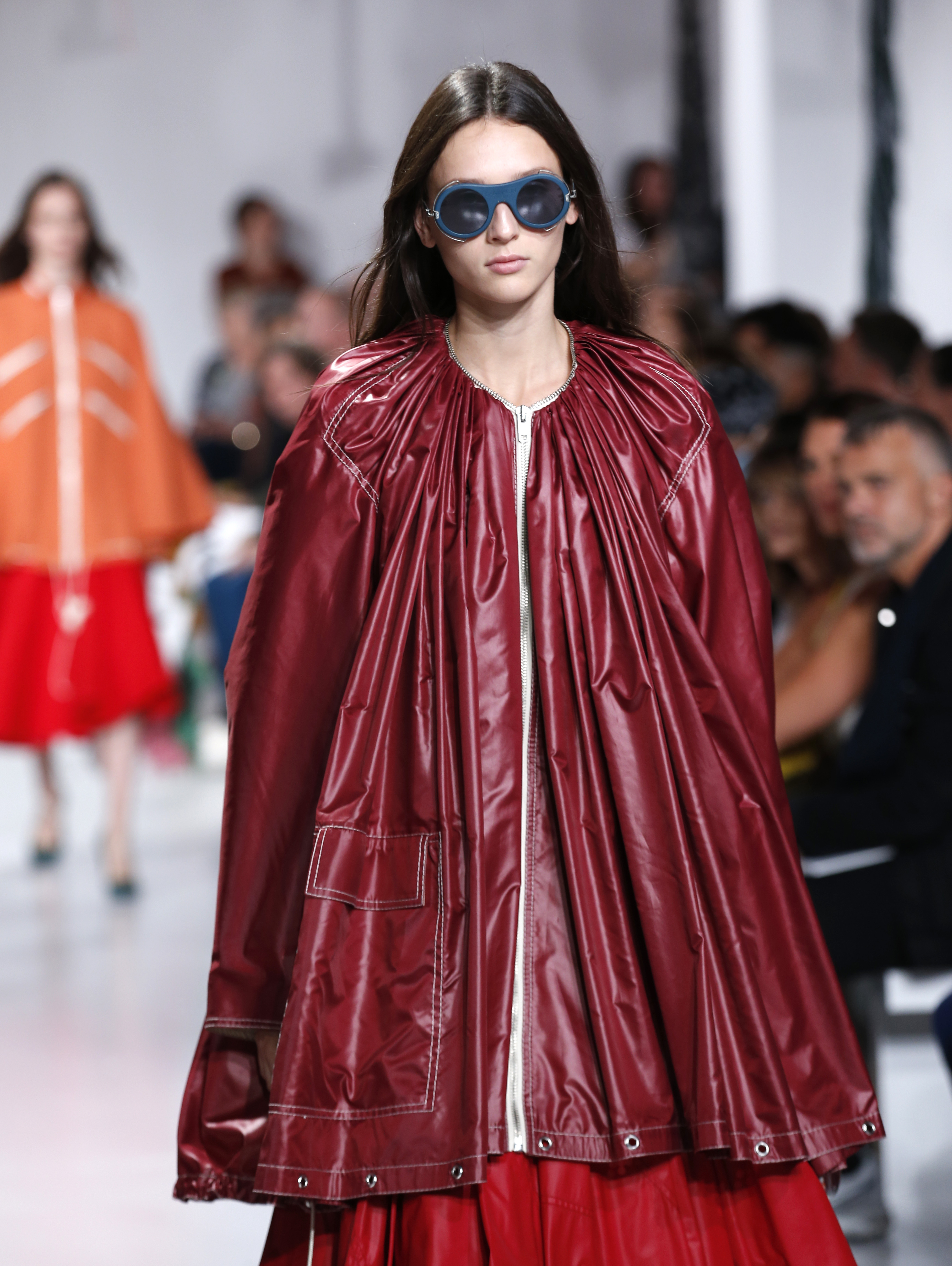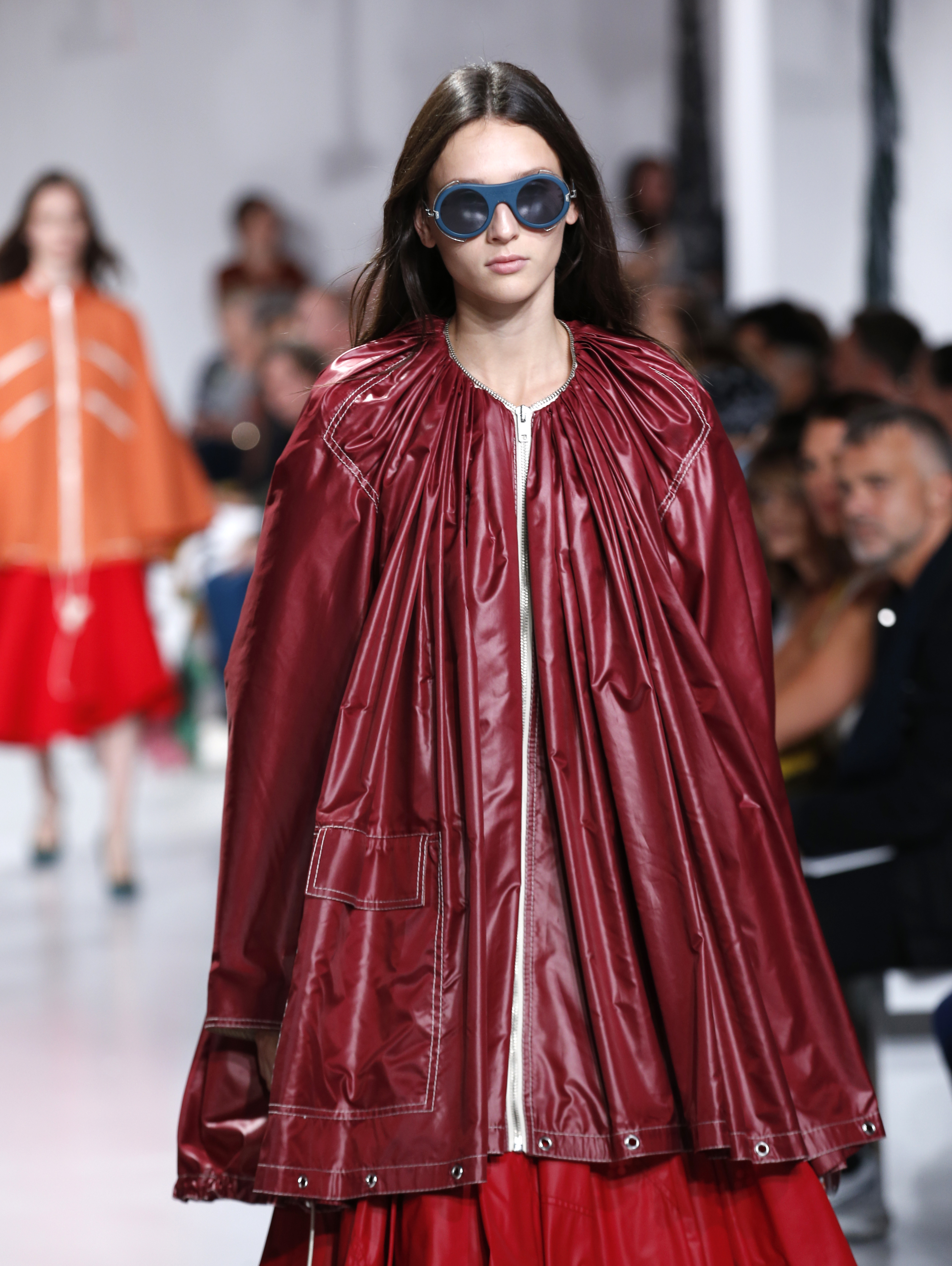 Maybe he's just trying to make fashion more accessible, so we can make it ourselves?
5. Glittery jumpsuits with corsets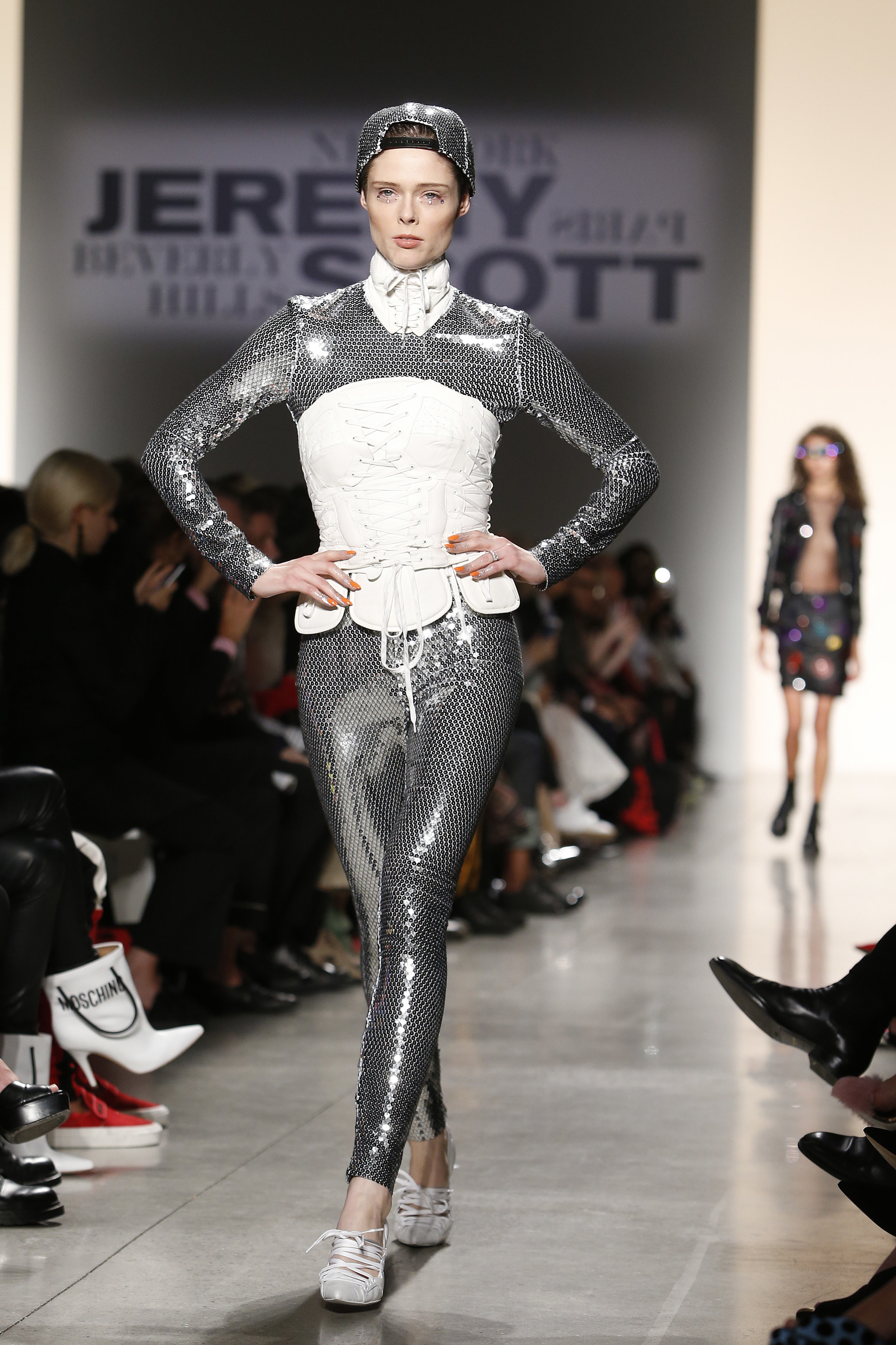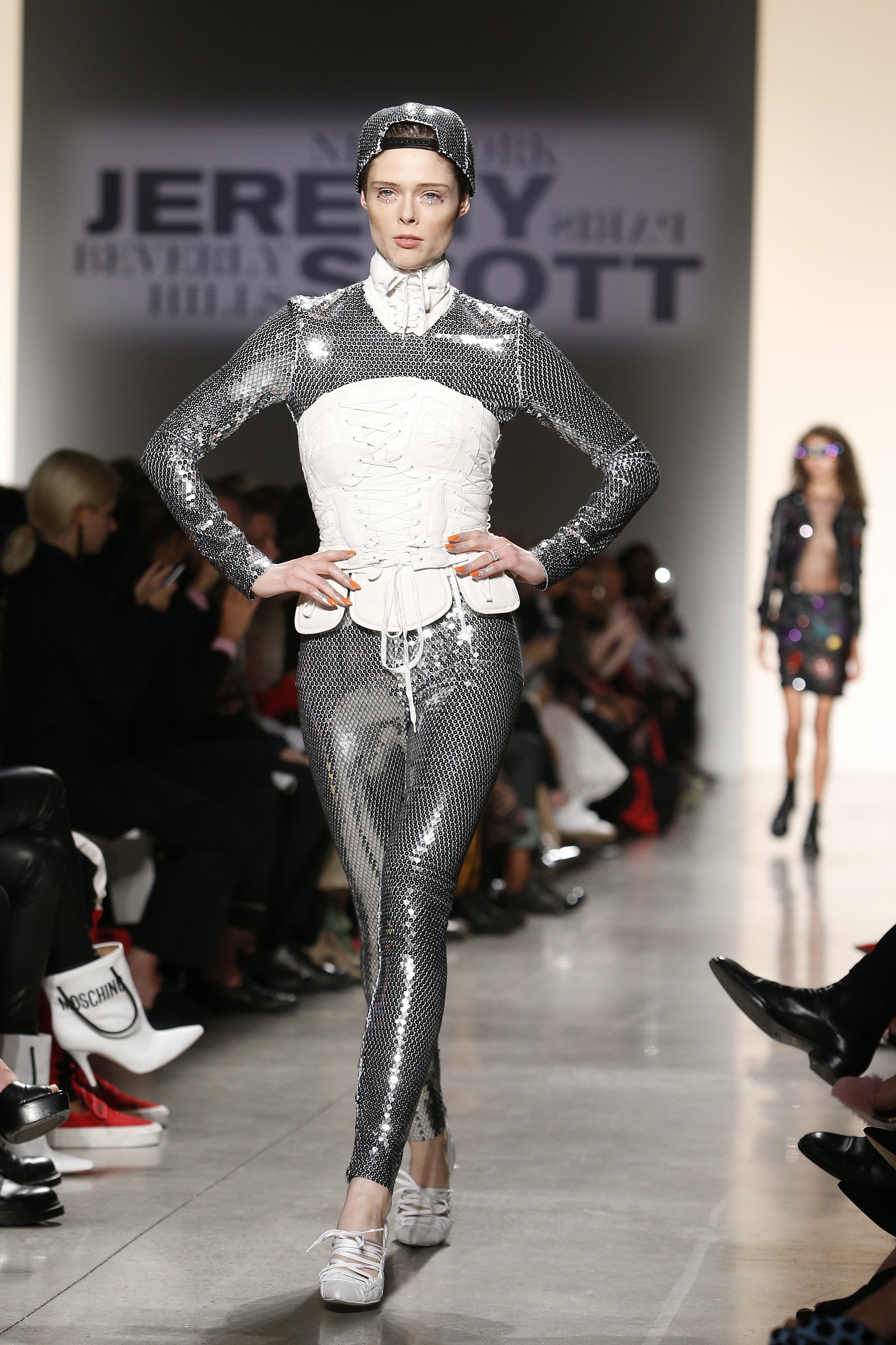 Ah, Jeremy Scott. The creative director of Moschino is hardly known for being shy or retiring when designing either for the Italian fashion house or his own brand, and this season was no exception.
One particularly outlandish outfit for his own collection was a skintight bedazzled jumpsuit, complete with a matching glitter cap and an oddly irrelevant white corset.
As this was a celebration of his eponymous brand's 20th year, Scott really pulled out all the stops. Other weird and wonderful outfits he designed included a see-through hooded sparkly dress, as well as whatever this is…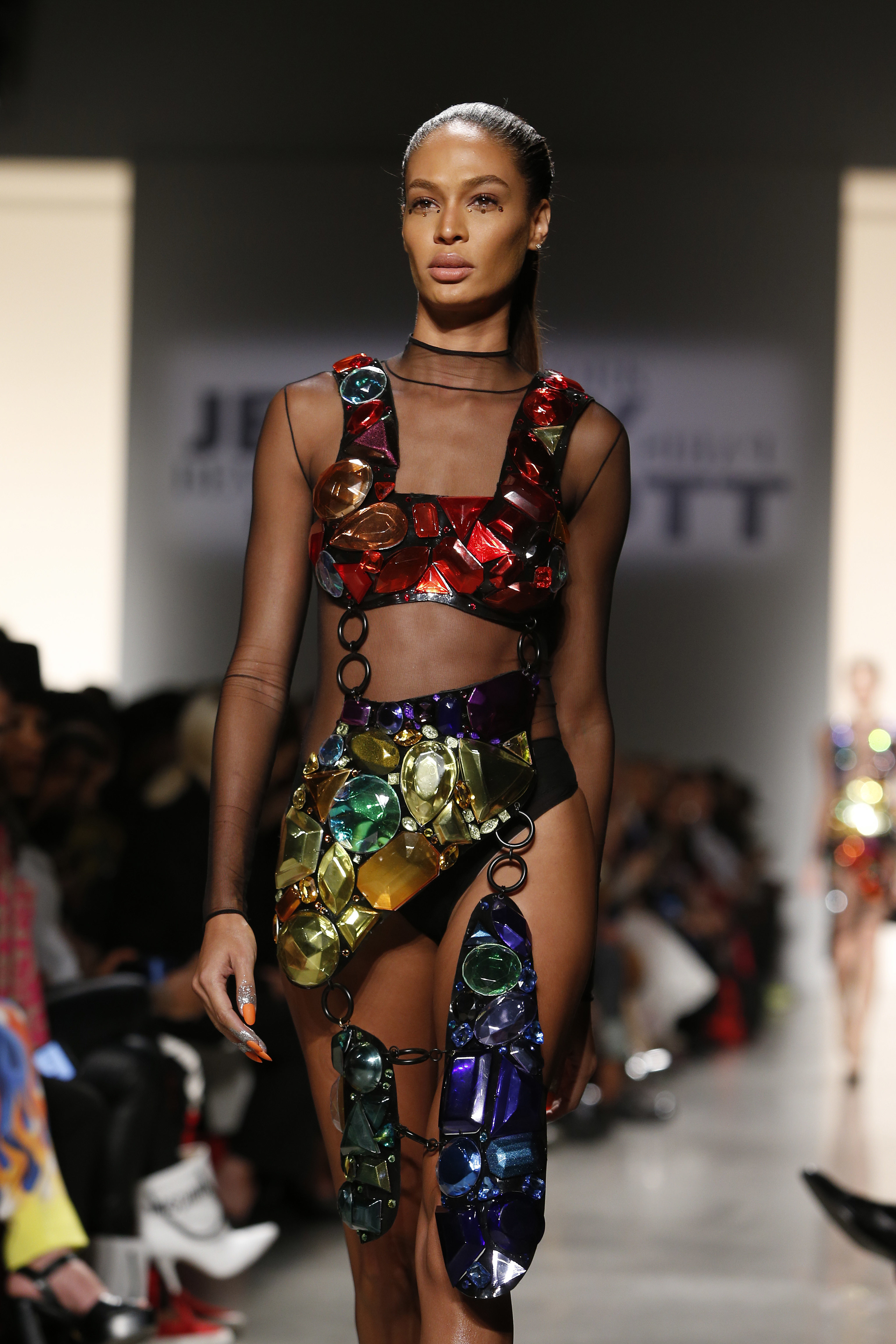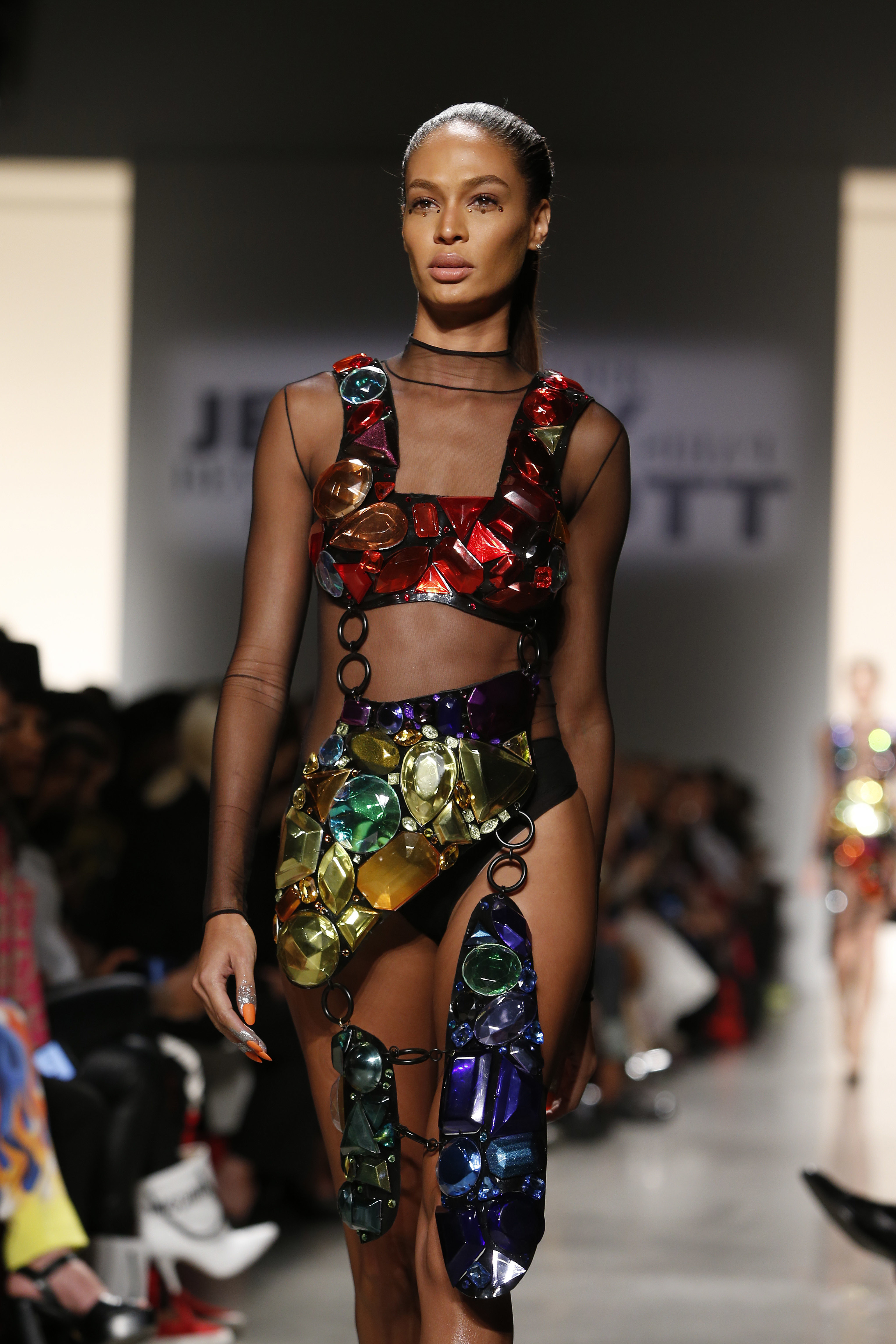 6. New Year's Eve headbands
Alexander Wang's brand is synonymous with partying, known for its chic streetwear and close relationship with all the coolest models.
Nothing says a raging New Year's Eve party like a sassy headband, and Wang seemed to be emulating this with his headgear especially designed by milliner Stephen Jones.
However, this isn't NYE – it's actually September. Instead of slogans like 'Happy New Year', models sported headgear saying 'Wangover' and 'After after party.'
7. Flip flop heels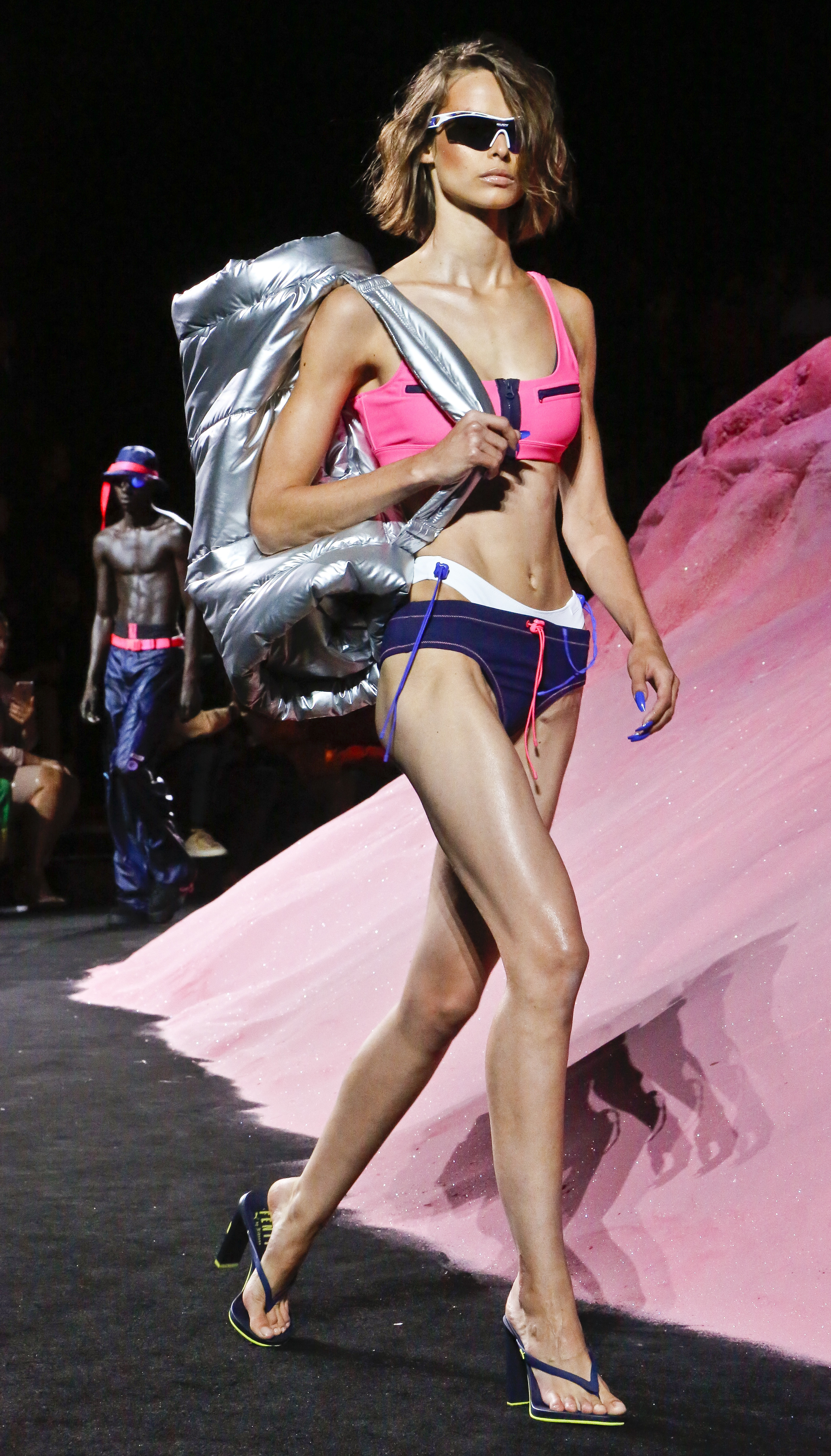 Rihanna will forever and always be our style hero, however we're just not sure how much of her latest Fenty x Puma collection we'll actually want to rock ourselves (price tag aside).
The singer's latest show was a whirlwind of fabulousness, with scuba onesies, swimsuits and bad gal RiRi herself making an entrance at the end on the back of a motorbike.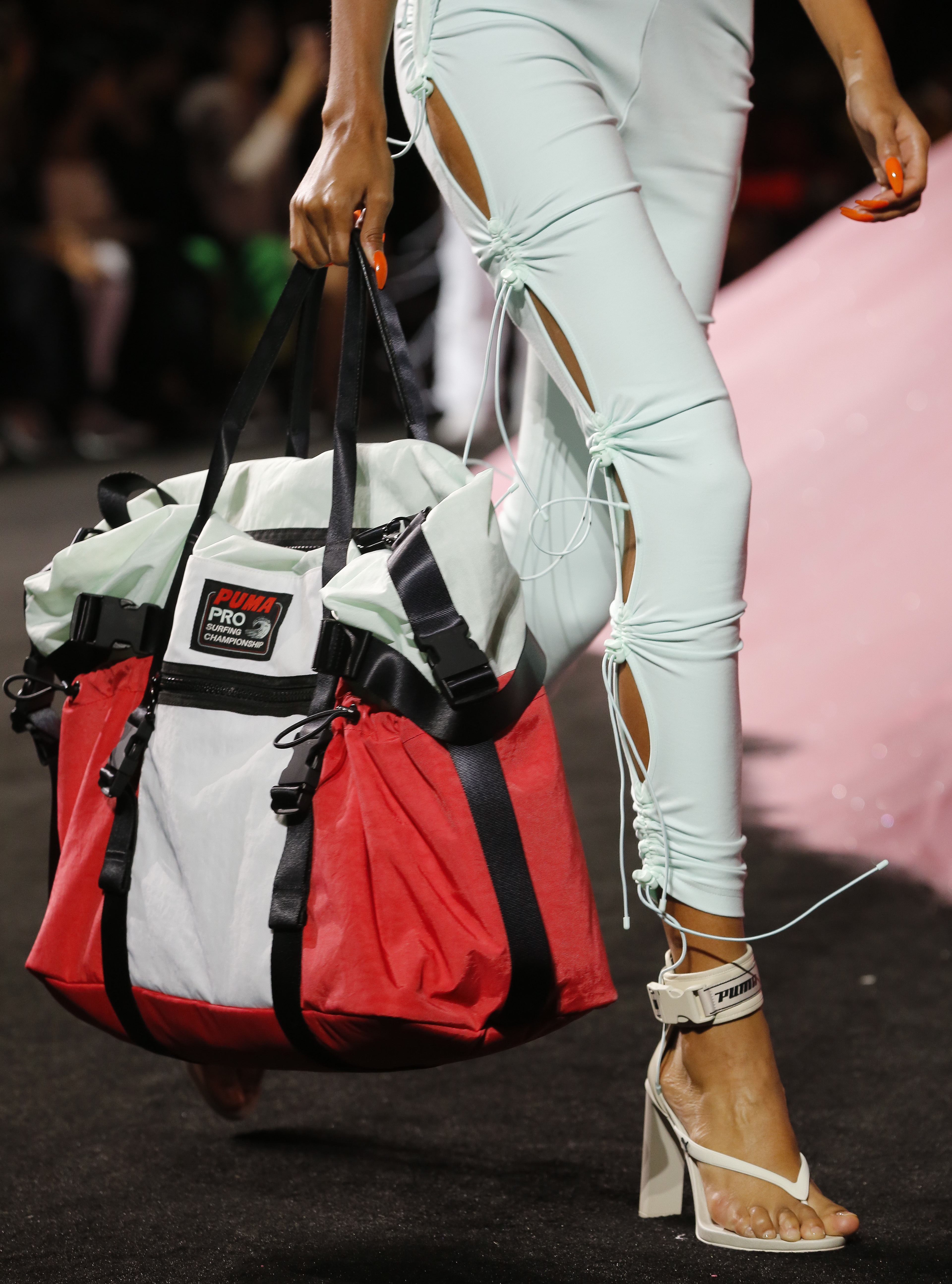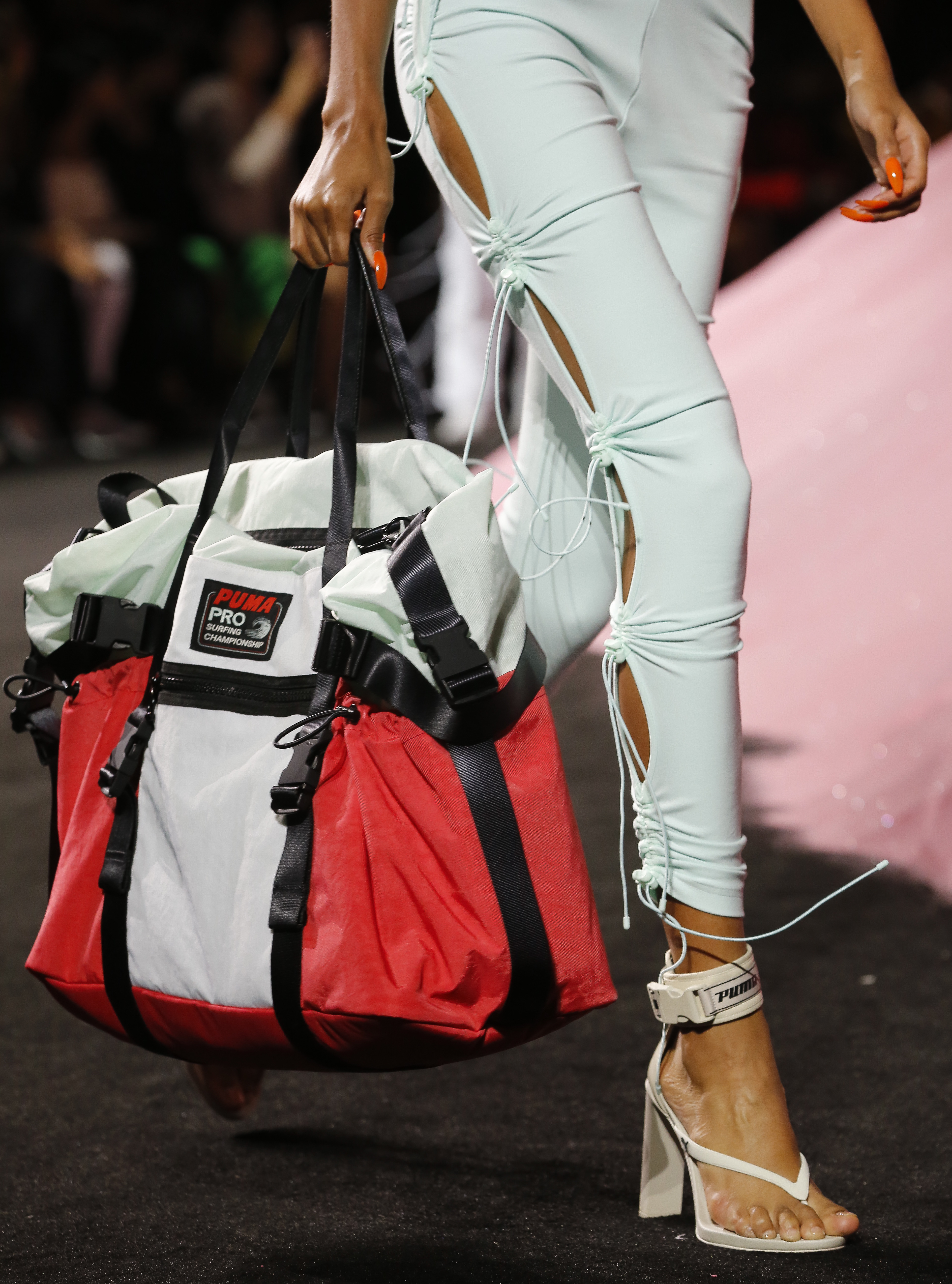 However cool Rihanna is, we're not sure about flip flop heels. The collaboration with Puma produced some seriously questionable footwear. Where are you even meant to wear them: the club or the beach?
© Press Association 2017