PREVIEW: Detective Rory's nightmare continues
Tue, 11 April 2017
Detective Rory's nightmare continues when he discovers that Laser Byrne's hideout has been bugged by Sharon. It's only a matter of time before Laser does or says something incriminating, potentially even exposing Rory for shooting dead the currently missing Robbie.
This major development throws a horrified Rory into panic mode. Rory needs to think quick on his feet and fast but his desperate calls to the gangster are futile. With seemingly no possible way of warning Laser, is this game over for the crooked Rory?
Bridget's back from holidays and her first call of business is to check on the money lending books. Keith's been slacking on getting payments from a client who he insists keeps giving him a sob story. Bridget refuses to have the wool pulled over her eyes and decides to put pressure on the recently bereaved pensioner, Carmel Donovan. Carmel is adamant she paid Keith in full but Bridget can hardly believe her, Keith would never lie to her – or would he?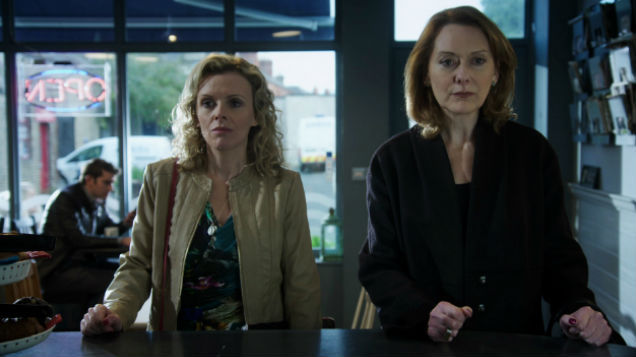 Elsewhere, Ash and Paudge are dispatched to investigate a possible trespasser at an old condemned building.
Ash manages to corner the intruder, who turns out to be no other than Aoife Burke, wielding an iron bar.
Following a scuffle Paudge insists they bring her to the station but Ash takes pity on the teen deciding to let her walk free behind his back. Aoife's mother is missing and it would appear that she's been squatting in the dilapidated building. However, will Ash's good deed land her in hot water back at the station.
Red Rock continues on TV3 and 3player on Monday 17 April.