Patrick Bergin makes his 'Red Rock'debut on TV3 tomorrow night
Mon, 10 April 2017
One of Ireland's finest actors, Patrick Bergin, makes his first appearance in TV3's award winning series Red Rock, tomorrow night at 9pm.
The Dublin native who is best known for his roles in Hollywood films Sleeping With The Enemy starring alongside Julia Roberts, Patriot Games alongside Harrison Fordand When The Sky Falls, amongst more, plays Jim Tierney, the grandfather of Detective Rory Walsh, played by Chris Newman.
Jim Tierney is fierce, fit and old Dub. Disappointed and frustrated with the modern world, if he's not painting his model aeroplanes he's getting into scrapes with the local youths, who target Jim, seeing his age as a weakness.
He is Rory's only family and is extremely proud to have a Detective for a grandson. But Jim has a chequered past and is no stranger to crime, Jim has a dark secret that still hangs over him to this day. It breaks his heart that his past even burdens his grandson, who will risk everything, even his career to keep his grandfather's secret safe.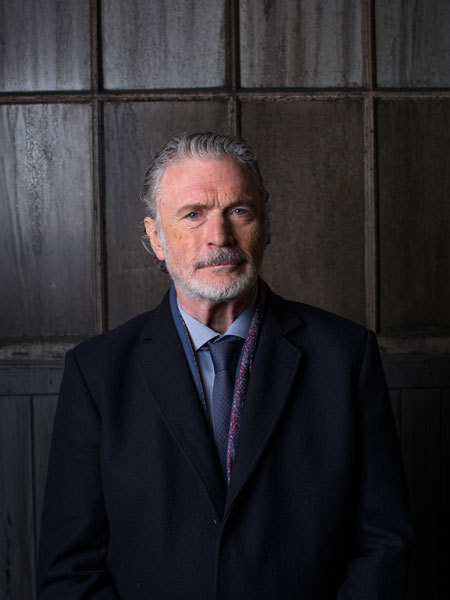 Patrick is looking forward to introducing his character to Red Rock fans and said: "I'm a big fan of Red Rock so it's a massive privilege to have a character created for me. I'm looking forward to bringing some danger and mystique to Red Rock! What's even nicer is we're filming just down the road from where I grew up so it's good to be home."
On working with Patrick, Chris said: "Patrick Bergin is an acting legend so it's an honour to watch him work and learn from him everyday."
Tune in to see Patrick Bergin in Red Rock tomorrow night, Monday 10th April at 9pm.
You can catch up Red Rock on #3player