Blemishes and Breakouts
Fri, 14 April 2017
Blemishes and breakouts, bad enough when you're a teenager, a real pain if you're an adult.
Oil control, proper cleansing and clearer skin is the goal, and there's beauty to help.


WASH
Vichy Normaderm Cleansing Gel, €13.50/pharmacies.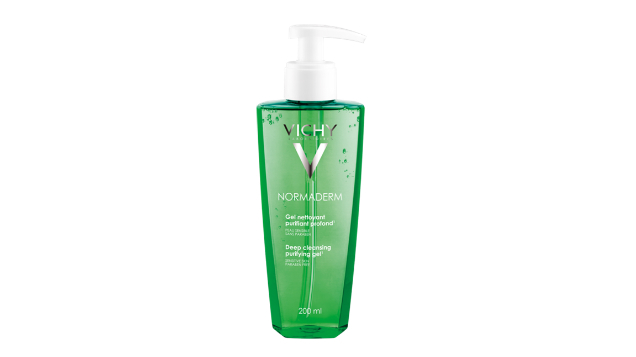 More women over 25 are complaining about spots and acne, even if they never suffered as a teen. Younger sufferers find the breakout areas are the T-zone of forehead, nose and chin, but adult acne happens more on the U-zone, the lower cheek areas and across the chin. So, it's a good idea to cleanse by washing to control bacteria and eliminate oil over the whole face. Vichy's Normaderm Gel is a non-drying, soap-free cleanser. With pore-clearing Salicylic acid, anti-bacterial and anti-inflammatory factors, plus Glycolic that speeds up cell turnover. This gel is step one toward clearer skin, salicylic clears pores, Glycolic removes skin surface cells that can clog pores, and the bacteria that can create a breakout is diminished.
DEEP CLEANSE
L'Oreal Pure Clay Detox Wash, €9.20, pharmacy/grocery.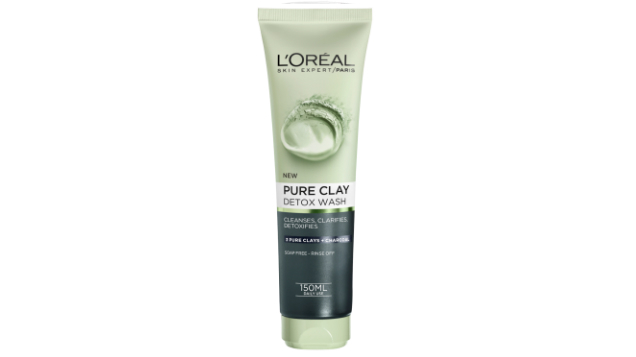 One of the big beauty hits of 2016 was L'Oréal's Pure Clay Masks. In 3 formulas; Detox, Purify and Glow, the weekly masks were an instant hit. This year L'Oréal have created Pure Clay Washes, everyday cleansers that boost the effects of your mask. Each wash contains a percentage of clay for a deep cleanse. Used morning and night, the washes remove make-up and impurities, follow with your weekly mask to complete the routine.
SUNSCREEN
Garnier Moisture Bomb Protect UV Mist, €15.35, pharmacy/grocery.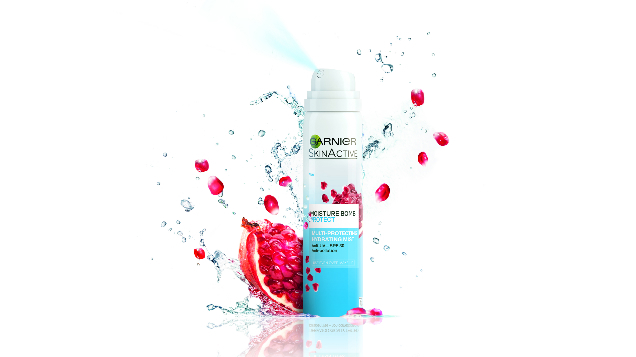 Oily skin needs no extra oil, gel-creams and oil-free lotions being the obvious options for moisture needs. But what about sunscreen? Heavy lotions or holiday products can interfere with oily skin, clogging the pores you want to keep clear of debris. A lightweight mist is ideal. Garnier's Moisture Bomb Protect UV Mist with SPF 30 an on-the-go hydrating mist that can be sprayed over make-up to refresh and protect your skin against daily external aggressions and UV rays. The mist combines antioxidant pomegranate, hydrating glycerine and SPF 30 UV filters in a texture as light and invisible as air. Simple and easy to use, keep it to hand for applications on the go.
MAKEUP
La Roche Posay Effaclar Duo (+) Unifiant, €18, pharmacies.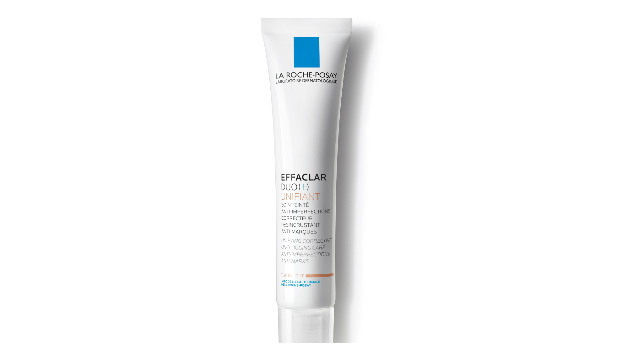 Skin care aside, you don't want to undo all your good work by using a make-up that will clog pores and lead to spots and blemishes. Effaclar Duo (+) is La Roche Posay hugely popular range for oily skin, 3 products sell every minute, the products work to speed up cell turnover which helps keep pores clean of oil and debris. Last year they launched a foundation complete with all this great anti-acne action, so you can keep the good work going while you wear your make-up. Available in 2 shades, Light & Medium.
MOP UP
Murad MattEffect Blotting Perfector, €37.50, Therapie/Edvard & Pink Dundrum.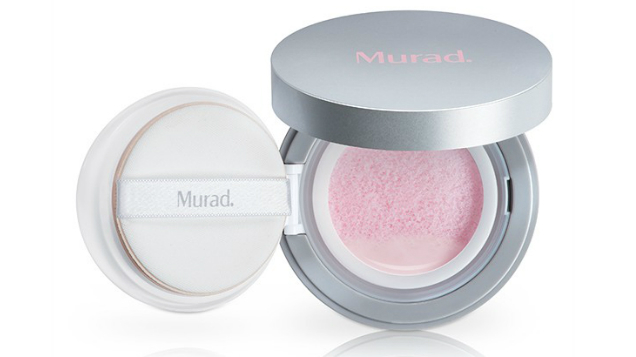 MattEffect Blotting Perfector is a first-of-its-kind, skin care cushion compact that instantly mattifies skin while also refreshing and setting makeup for touch ups on-the-go. The pore-perfecting compact has a unique, translucent liquid-to-powder formula which absorbs oil, minimises pores and dries instantly to perfect the skin for a beautifully matte, soft finish. It contains- Marshmallow Powder to absorb sebum, but not water, preventing skin dehydration, French Green Clay Extract to absorb oil and detoxify the skin, plus antioxidants and soft focus particles to soften and blur.
How to use: Lightly press the applicator puff into the cushion (don't over saturate). Pat the puff onto skin, concentrating on oily areas. Use on bare skin, after a workout, under make-up to prime or over make-up as a mattifying touch up. Suitable for all skin types, but great for combination/oily/spot-prone skin.