Did you ever squeeze a fad cream dry only to see the same laugh lines snigger back at you six weeks later?

Well ladies, according to Dr. Howard Murad - leading dermatologist and skincare saviour to Hollywood's elite - you are not alone.

Dr. Murad suggests binning 'one-size suits all' products for age-appropriate solutions.

He says that no matter your age, it is important to use specific creams that target fine lines in your 20s and potent elixirs that replenish thinning skin in your 50s.

Kathleen tracks down Dr. Murad at the Therapie Clinic on Molesworth Street, Dublin to hear more about his skin-saving secrets.

And to put his know-how to the test, he corrects our first model's telltale lines with Murad Complete Reform serum.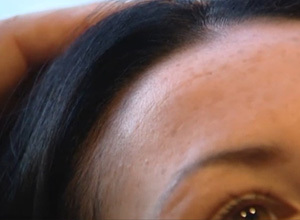 29-year-old model.

"What this 29-year-old lady has are the beginning of fine lines on her forehead. This is what we get in our 20s due to a pull of gravity. I used Complete Reform on our model's skin, which targets genetic aging."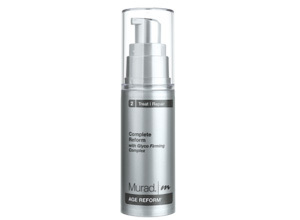 Murad Complete Firm Glyco Firming Complex. Cost: €90

This multi-functional cream not only restores tone and elastin to the face, eyes and neck but claims to increase firmness by an incredieble 61 per cent after just one application.

Its secret weapon is glycolic acid, which exfoliates dry, dead skin cells to a smoother, more radiant complexion.

Beta-carotene, in turn, then plumps out fine lines, reducing signs of aging.

Next up, Dr. Murad tackles the effects of sun damage.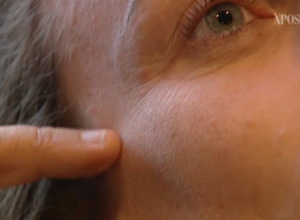 30-year-old model.

"What our next model is beginning to show is a lot of photodamage and the lines are much deeper especially around the mouth. As you get older, you are exposed to a lot of sun damage and you get freckles, pigmentation and fine lines. Here, I used Vitamin C as it is an important agent to use."

Dr. Murad applies Essential-C Daily Renewal Complex to our model's skin, which not only repairs photodamage but protects the skin against future damage.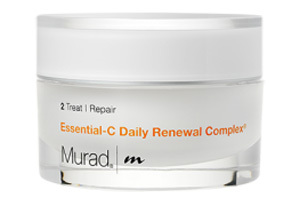 Murad Essential-C Daily Renewal Complex. Cost: €69

This radiance-boosting treatment prevents and reverses age spots and environmental damage by 17 per cent after one application and by 46 per cent in four weeks.

And finally, Dr. Murad turns his attention to the knock-on effects of the menopause on women's skin.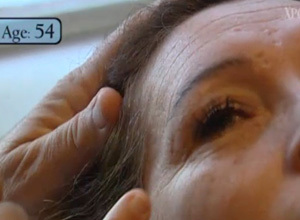 54-year-old model.

"And then for our last lady, what we are seeing is hormonal aging. Hormonal aging results from a lack of oestrogen. Your pores becomes a little bigger, your skin can become thinner, you can lose that skin, experience drying in your skin and notice more facial hair. I put the firming mask on our model and you could notice that afterwards all the fine lines were gone and her dark circles were gone.

Dr. Murad tightens and lifts our model's skin by applying his Age-Diffusing Firming Mask.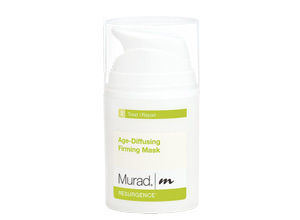 Murad Age-Diffusing Firming Mask. Cost: €71.50

This sumptuous cream relieves hydrated skin and restores the skin's natural contours while recapturing a youthful glow.

"My secret for everybody regardless of your age is to eat your water - water-rich foods are much healthier for you than dried foods. Processed meats and foods are not as healthy for you as fresh raw fruit and vegetable," says the skin guru.

"They also have so many different benefits. You sleep better, you have more energy and you're getting back to the way you were when you were 15-years-old. It's all about the inside out so remember three things - what you you put in your brain, you put in your mouth is what you put in your skin," he adds.

And to support his water-inspired diet, Dr. Murad went as far as penning his own skin-saving guide, 'The Water Secret: The cellular breakthrough to look and feel 10 years younger.'

All of the products featured today are available from Therapie Clinics nationwide.

For more information, visit www.therapieclinic.com