Mila Kunis gave the world a look at her baby bump as she attended the Stagecoach Music Festival in California with Ashton Kutcher.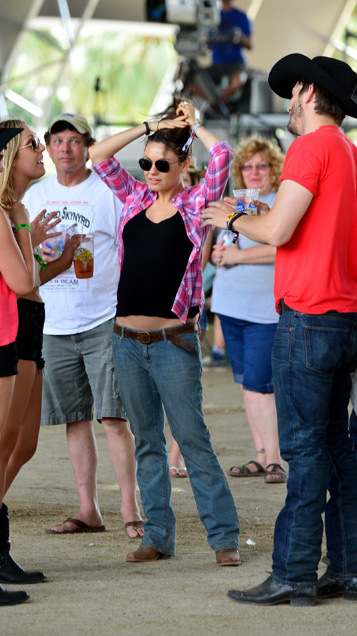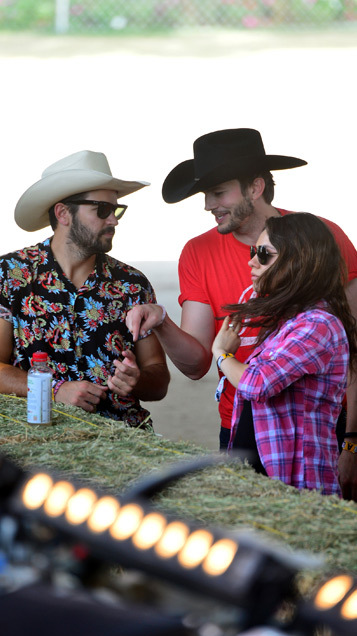 Mila and Ashton looked like a very loved up couple with the cowboy-clothing Kutcher resting his amrs on Mila's tiny bump as they attended the country music festival.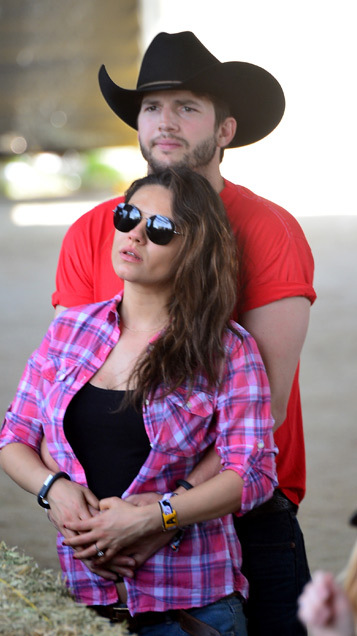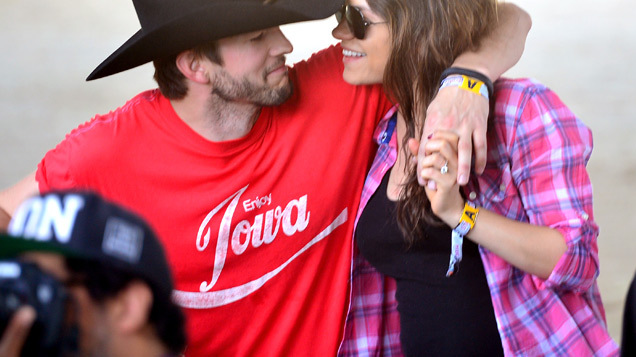 Mila and Ashton are engaged and though they have not confirmed that they are expecting a child Mila has been showing off her bump more and more recently, as these pictures show!