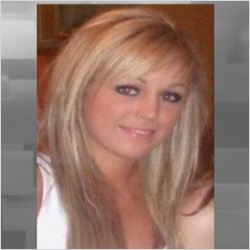 Thursday
Mostly Sunny
High 18°C
Low 16°C
Day 2 of Nicola Furlong's murder trial
Sorry, TV3 videos are no longer available to watch in your region
We now have a new home on the Roku box where all your favourite, award-winning TV3 programming as well as latest Irish news are available to view. For more information on how you can stay up to date with the best of TV3, please visit www.tv3.ie/roku
Tweet

05.03.13


The second day of the trial of the man accused of murdering Nicola Furlong in Tokyo has been hearing evidence from a doctor who tried unsuccessfully to revive her.

The Wexford student was strangled in a hotel in Tokyo in May of last year. Her blood tested positive for two drugs associated with date rape.

American Richard Hinds has admitted killing her, but denies her murder.

The Furlong family is attending his trial, which is expected to last two weeks.

Nicola Furlong's parents and sister have travelled to Tokyo to see 19 year old Richard Hinds tried for murder.

The prosecution claims that Nicola and her friend were drugged by the American Musician and his friend James Blackston after meeting them at a concert in the city on the 23rd of May last year.

The court was shows CCTV footage of the two Americans bundling the girls, who appeared to be unconscious, into the back of a taxi.

The men can be heard discussing having sex with them.

The prosecution claims Mr Hinds used a bath towel to strangle Nicola shortly after 3am.

His defence team said there was "no proof" of murder and there is "a strong possibility that the victim died from ingesting alcohol or drugs".

The Furlong family will stay in Tokyo for the two week trial with a verdict due on March 19th.