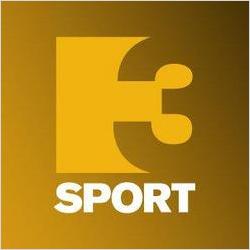 Thursday
Showers
High 18°C
Low 13°C
Man Utd V Real - Another "football night"? – This week's live soccer on 3
Tweet

04.03.13


It promises to be a memorable week of live European football on 3. Tuesday night's Champions League Round of 16 Second Leg between Manchester United and Real Madrid is one of the competition's most eagerly anticipated matches in years, while Thursday brings the meeting of Tottenham and Inter Milan in the Europa League. Our presenter Tommy Martin looks ahead to the action.
"I really enjoyed the night; it was a football night."
As an exercise in distraction the sort of which Alex Ferguson is renowned for, it was one of his more forgivable efforts. It was April 23rd, 2003 and Fergie had just watched his team defeat Real Madrid 4-3 in the second leg of the Champions League quarter-finals, exiting the competition 6-5 on aggregate.
Ferguson's face was not, however, hardened into that belligerent mask that often presages post-match fusillades regarding the inaccuracy of the match officials' timekeeping, or, on one memorable occasion, a referee's inferior physical conditioning in comparison to "butchers' dogs", those well-known keep-fit experts.
Choosing the tack of celebrating the occasion, rather than lashing the referee (on that occasion Pierluigi Collina - immune, one imagines, to unfavourable comparisons to victuallers' hounds), to divert attention from his team's aggregate defeat was hardly cynical on Ferguson's part. As mentioned, his face did not belie the cauldron of fury that often bubbles within him on the occasion of United's rare defeats. Rather, Ferguson looked positively flushed, like a Jane Austen heroine having danced her first Quadrille with a bachelor of means. Ferguson looked almost happy, and the quote at the top of the page appeared to spring from the well of youthful enthusiasm for the game that, one presumes, sustains him to this day.

Will we get something similar in 2013 (Manchester United v Real Madrid, TV3, Tuesday 7.30pm)? Circumstances will dictate of course. It could, though, be even better. Memory, and the close scoreline, trick us into preserving the 2003 game in slightly higher regard than it deserves. Ronaldo's (the Brazilian one, in the last throes of his pomp) early goal made it 4-1 to Real on aggregate, and thereafter they seemed able to pull away whenever United threatened. Ronaldo left Old Trafford to a standing ovation that night - could the other Ronaldo do similar this time?

The 1-1 first leg scoreline suggests things may be tighter on Tuesday, with United not required to take the early initiative. But it will almost certainly be another "football night".

More fresh in the memory are Tottenham's Champions League encounters with Inter Milan from a couple of seasons back, particularly as they marked the announcement of Gareth Bale as a talent of real promise. Europa League Live: Tottenham v Inter Milan (3e, Thursday 7.30pm) comes slap-bang in the middle of Bale's current giddy climb towards the very top echelon of international soccer. The prospect of seeing Bale in action is enough of an invitation to watch any game right now, though poor old Inter must wonder why they have stumbled into his path on another spell of incendiary form yet again.