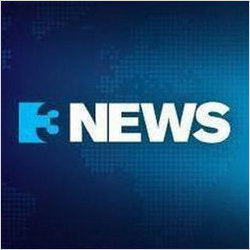 Friday
Showers
High 16°C
Low 14°C
Best-selling 'American Sniper' author shot dead
Tweet

03.02.13


Chris Kyle, a former U.S. Navy Seal sniper who wrote about his experiences in the best selling book 'American Sniper, has been shot dead on a Texas Gun Range.

Kyle and another man were found dead at the Rough Creek Lodge shooting range in Glen Rose, Texas on Saturday (02.02.13), according to Erath County Sheriff Tommy Bryant.

Newspaper reports say that witnesses saw a gunman open fire on Kyle and the other man before fleeing in a pickup truck owned by one of the victims.

Texas Police say that 25-year-old Eddy Ray Routh has been charged with two counts of capital murder in relation to the shooting.

38-year-old Kyle served as a sniper with the U.S. Navy Seals from 1999 to 2009 and claims to have killed 150 insurgents in that time. The figure makes him the most lethal sniper in American military history.