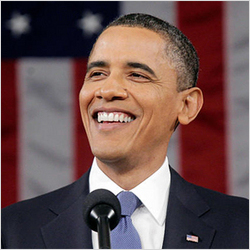 Wednesday
Partly Cloudy
High 19°C
Low 14°C
Obama to be officially sworn in on 2nd term
Tweet

21.01.13


Half-a-million people are expected to attend a public ceremony in Washington later today to mark the start of Barack Obama's second term as US president.

He was officially sworn in a private low-key event yesterday.

All eyes will be on Washington today as Barack Obama is officially sworn in for a second term. Planning for the event isn't near the historic levels of 2009 when a record breaking 1.8 million people lined the Mall. This year the expectation is for between 600,000 and 800,000.

The President and his wife will attend two official inaugural balls.

There's no shortage of celebrities either with Beyoncé, Katie Perry and Stevie Wonder among those lined up to perform.