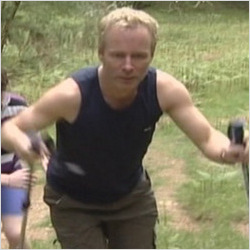 Wednesday
Partly Cloudy
High 19°C
Low 14°C
Tributes paid to Ian McKeever who dies in Tanzania
Sorry, TV3 videos are no longer available to watch in your region
We now have a new home on the Roku box where all your favourite, award-winning TV3 programming as well as latest Irish news are available to view. For more information on how you can stay up to date with the best of TV3, please visit www.tv3.ie/roku
Tweet

03.01.13


Tributes are being paid this morning to adventurer and mountaineer Ian McKeever who died after being struck by lightning while on an expedition to Africa's highest peak, Mount Kilimanjaro in Tanzania.

The 42 year old fundraiser a former presenter on AA roadwatch was leading a group of climbers including several from Ireland up the mountain when the accident happened, bad weather had been hampering the climb.

His fiancée Anna was part of the group in Tanzania.

In a posting overnight on the Facebook page for Ian McKeever's Kilimanjaro Achievers his family and fiancée Anna confirmed his sudden death with deep regret but said he died doing what he loved best.

Originally from Co Wicklow Mr. McKeever had set a number of records for his mountain climbing pursuits including the Seven Summit Challenge in 2007 when he climbed the continents highest peaks in the fastest time.