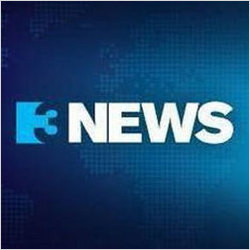 Friday
Showers
High 17°C
Low 13°C
Obama increase Fiscal Cliff pressure
Tweet

30.12.12


U.S. President Barack Obama has increased pressure on Republican leaders to negotiate a financial deal that will avoid the country falling off the "fiscal cliff".

Republican and Democratic negotiators in the Senate were trying to work out a deal on what threshold to set for increased tax rates, whether to keep current inheritance tax rates and exemptions and how to pay for jobless benefits and avoid cuts in Medicare payments to doctors. Medicare is the government program that provides health care coverage to the elderly.

The U.S. faces the so-called "fiscal cliff" in January because tax rate cuts dating back to President George W. Bush's tenure expire on Dec. 31.

The spending across-the-board reductions in government spending, which will slice money out of everything from social programs to the military, were put in place last year as an incentive to both parties to find ways to cut spending.

Unless Obama and Congress act to stop them, about $536 billion in tax increases, touching nearly all Americans, will begin to take effect in January.