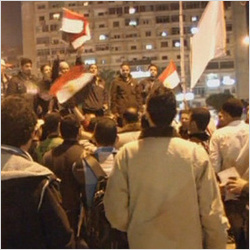 Wednesday
Partly Cloudy
High 19°C
Low 15°C
Egypt president to meet judges over new powers
Tweet

26.11.12


Egypt's President Mohammed Mursi is to meet senior judges later in an effort to ease concerns over his new powers.

It comes as clashes continue between opponents of the President and police near Cairo's Tahrir Square.

The President issued a decree last week giving him sweeping new powers.

But yesterday Mr Mursi said the decree was temporary and not intended to concentrate power in his hands.