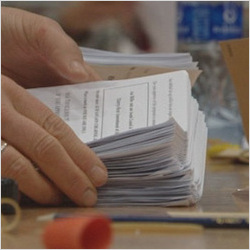 Tuesday
Mostly Cloudy
High 18°C
Low 14°C
High Court challenge to overturn Children Referendum result
Tweet

20.11.12


The state has been made aware of a High Court challenge, brought by two women who want to overturn the result of the Children Referendum.

The challenge is being brought by Joanna Jordan from Dun Laoghaire in Dublin, who campaigned for a No vote and Nancy Kennelly from Askeaton who voted Yes by post, prior to the ruling by the Supreme Court that the information provided by the Government was not impartial.

The application cannot be heard until the full text of the Supreme Court Judgement has been delivered.

This will happen on the 11th of December.