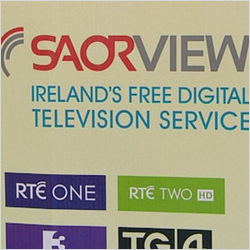 Monday
Drizzle
High 16°C
Low 7°C
Digital switch-over has taken place
Sorry, TV3 videos are no longer available to watch in your region
We now have a new home on the Roku box where all your favourite, award-winning TV3 programming as well as latest Irish news are available to view. For more information on how you can stay up to date with the best of TV3, please visit www.tv3.ie/roku
Tweet

24.10.12


The much hyped digital switch-over has happened this morning.
The old analogue system was switched off at 10 am, leaving thousands of people who have yet to make the switch with no television reception.
The digital switch has been hailed as the dawning of a new era but it will also deliver millions for the state coffers.