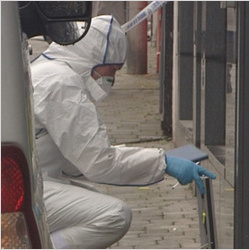 Monday
Drizzle
High 16°C
Low 7°C
2nd man arrested for Cavan murder
Sorry, TV3 videos are no longer available to watch in your region
We now have a new home on the Roku box where all your favourite, award-winning TV3 programming as well as latest Irish news are available to view. For more information on how you can stay up to date with the best of TV3, please visit www.tv3.ie/roku
Tweet

15.10.12


A second man in his early thirties has been arrested by Gardai, investigating the murder of a Romanian man in Cavan yesterday.

A man in his forties was arrested last night.

The dead man had only moved to Ireland in the past few days, when he was stabbed to death in his apartment.

The dead man - who was in his 40's - was stabbed to death at Connolly Court in Cavan town in the early hours of yesterday morning.

Detectives have appealed for anyone who may have witnessed anything suspicious in or around the apartment complex between 10pm and 12am on Saturday night to contact them at Cavan Garda station.