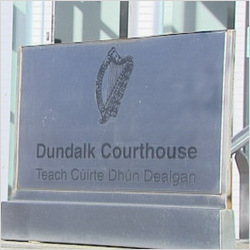 Monday
Drizzle
High 15°C
Low 7°C
Company fined €25k after child crushed
Tweet

12.10.12


A shipping company has been fined €25,000 for a safety breach which led to the death of a three year old boy at Drogheda Port.
Desmond Dyas was crushed when a pole rolled onto him three years ago.
Desmond Dyas tried in vain to save his son after a telephone pole rolled onto him crushing the 3 year old in November 2009.
He had taken his son, Desmond junior, to the port in Drogheda where there was a public right of way to watch poles being loaded onto a truck by employees of Patrick Monahan Drogheda ltd.
Desmond junior had walked along one pole when a stack of poles became un-lodged.
One of the poles, weighing more than 1 tonne, rolled over him crushing his chest.
His father was unable to lift the 22 metre pole off him and a loader had to be used.
Patrick Monaghan from Drogheda Ltd pleaded guilty to failing to ensure the public were not exposed to risks.
Inspector Mark Madigan from Health and Safety Authority told the court today that there were no chocks on three of the four stacks which would have prevented the poles from rolling.
He also said there was no attempt to keep the public away from the area while the work was being carried out.
Howevert he acknowledged that this type of cargo is usually loaded at another part of the port, which is closed to the public, but the harbour master had directed to the ship there.
The judge said he was taking a number of factors into account, including the effect of the recession on the company, fined the company €25,000.
Following the sentence The Health and Safety Authority issued a statement saying:
"Where members of the public have access to a workplace, robust procedures should be in place to ensure that no work takes place until the people have moved clear and the hazard is removed."