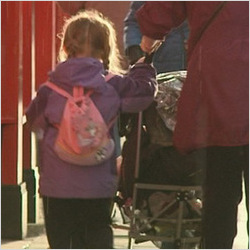 Tuesday
Partly Cloudy
High 17°C
Low 8°C
Child Benefit could be cut
Sorry, TV3 videos are no longer available to watch in your region
We now have a new home on the Roku box where all your favourite, award-winning TV3 programming as well as latest Irish news are available to view. For more information on how you can stay up to date with the best of TV3, please visit www.tv3.ie/roku
Tweet

01.10.12


Child Benefit could be cut to €100 per child per month with top-ups for low income families if recommendations presented to Social Protection Minister Joan Burton are implemented.

An internal advisory group in the minister's department has suggested a move away from the universal nature of the payment whereby all families get the same amount regardless of income.

Instead the advisory group proposes a flat rate of €100 a month per child with low income families getting an additional sum.

The move could save €200 million a year.