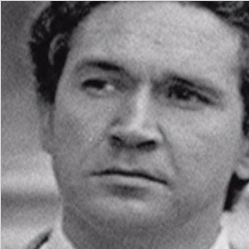 Friday
Windy
High 14°C
Low 4°C
Convicted murderer MacArthur released after 30yrs
Sorry, TV3 videos are no longer available to watch in your region
We now have a new home on the Roku box where all your favourite, award-winning TV3 programming as well as latest Irish news are available to view. For more information on how you can stay up to date with the best of TV3, please visit www.tv3.ie/roku
Tweet

19.09.12


Convicted murderer Malcolm MacArthur one of the state's longest serving prisoners has been released.
The Department of Justice has confirmed the release subject to conditions.
MacArthur has served almost thirty years in jail having been convicted in early 1983 of the murder of nurse Bridie Gargan who was attacked and beaten in the Phoenix Park in Dublin.
MacArthur, who is now 66, was released on Monday from Shelton Abbey - he had been granted day and weekend release over the past 12 months and will now be required to sign on weekly at a prison and will be monitored by the probation services.