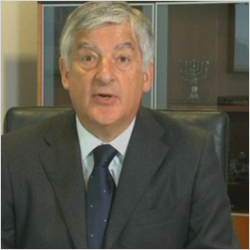 Thursday
Showers
High 10°C
Low 5°C
FA apologises to Hillsborough families
Tweet

13.09.12


Following findings by an independent panel that officers changed statements and tried to blame Liverpool fans for the Hillsborough disaster South Yorkshire Police will reopen investigations into its own conduct.
It confirmed this afternoon that it may refer the matter to the Independent Police Complaints Commission.
Meanwhile the English FA have apologized to the families of the 96 people who died in the tragedy in 1989.
Secret papers disclosed yesterday said Hillsborough, the home of Sheffield Wednesday, didn't have a valid safety certificate when it hosted the FA Cup semi final between Liverpool and Nottingham Forest.
The report said crowd-safety dangers at the stadium were well known and "foreseeable," and that Sheffield Wednesday's "primary consideration was cost" rather than safety.
The FA was responsible for choosing the venue.