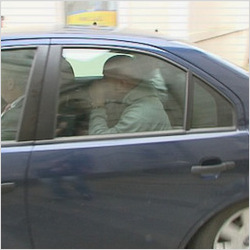 Saturday
Rain
High 11°C
Low 7°C
Man charged with murder of his wife
Sorry, TV3 videos are no longer available to watch in your region
We now have a new home on the Roku box where all your favourite, award-winning TV3 programming as well as latest Irish news are available to view. For more information on how you can stay up to date with the best of TV3, please visit www.tv3.ie/roku
Tweet

01.09.12


A 33 year old man has been charged with murdering his wife in Dundalk.

Michael McDonagh is accused of killing Jacqueline McDonagh, who was 34, at their home in College Manor off Hoey Road in Dundalk in the early hours of Wednesday morning.

The mother of three had been beaten to death.

Michael McDonagh appeared before a special sitting of Dundalk District Court this afternoon, where he was remanded in custody.

He will appear again before Cloverhill District Court on Friday.