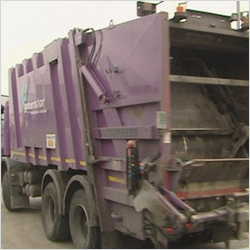 Sunday
Mostly Sunny
High 14°C
Low 8°C
Receiver appointed to Greenstar Holdings
Sorry, TV3 videos are no longer available to watch in your region
We now have a new home on the Roku box where all your favourite, award-winning TV3 programming as well as latest Irish news are available to view. For more information on how you can stay up to date with the best of TV3, please visit www.tv3.ie/roku
Tweet

23.08.12


A receiver has been appointed to waste management company Greenstar Holdings.

The company currently employs 800 people in the waste collection and recycling industry in Ireland.

The company is headquartered in Ballyogan and provides waste collection services in Dublin, Wicklow, Sligo, Limerick, Cork, Kilkenny and Wexford.

The receiver was appointed after banks demanded immediate repayment of the loans.

The business will now be run as a going concern until it can be sold. A statement released by the receiver has indicated that "a number of parties have expressed about acquiring the business of the company".

Until that sale is made all waste collection at commercial and residential premises will continue as normal.

Greenstar owes over 80 million euro to seven banks - Bank of Ireland, AIB, Ulster Bank, HSBC, Barclay's, Rabobank and Certus which was formerly Bank of Scotland.