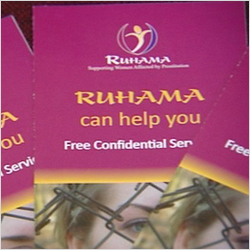 Monday
Drizzle
High 16°C
Low 7°C
Ruhama report increase in women using service
Sorry, TV3 videos are no longer available to watch in your region
We now have a new home on the Roku box where all your favourite, award-winning TV3 programming as well as latest Irish news are available to view. For more information on how you can stay up to date with the best of TV3, please visit www.tv3.ie/roku
Tweet

22.08.12


The charity representing women who work in the sex trade saw an 18 percent rise in the number of women using their services last year.

Ruhama say sex trafficking has been a growing phenomenon over the last decade.

Ruhama assisted 91 suspected victims of sex trafficking in 2011. 22 of these were new cases and the women came from 36 different countries. In total, the organisation dealt with almost 250 women involved in prostitution last year - an increase of 18% on 2010.

Ruhama says the scale of the problem is larger than that. The fact that most victims are forced to make their own escape from traffickers, results in a low number of victims receiving assistance in Ireland.