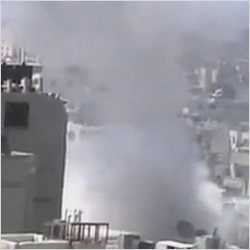 Thursday
Showers
High 10°C
Low 5°C
Japanese journalist killed in Syria
Tweet

21.08.12


A Japanese journalist has been killed in Syria while covering the conflict there for an independent TV news service.

Forty-five year old Mika Yamamoto was a war correspondent and died in the north western Syrian city of Aleppo when she was reportedly hit by gunfire.

She and a colleague were travelling with the Free Syrian Army. She had previously covered the wars in Afghanistan and Iraq.