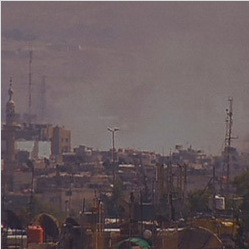 Thursday
Showers
High 10°C
Low 5°C
Syria welcomes Brahimi as Annan successor
Tweet

18.08.12


The Syrian government on Saturday welcomed the naming of a former Algerian diplomat as the U.N.'s new point-man in efforts to halt the country's escalating civil war.

Activists reported more shelling by regime troops, including an air attack on a northern border town where scores died earlier this week.

In a statement, the office of Vice President Farouk al-Sharaa not only expressed support for Lakhdar Brahimi, it also denied reports circulating in Arab media that al-Sharaa had defected to the opposition.