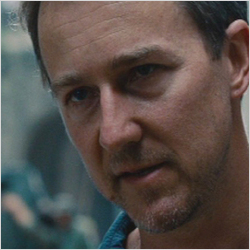 Sunday
Showers
High 11°C
Low 9°C
Sorry, TV3 videos are no longer available to watch in your region
We now have a new home on the Roku box where all your favourite, award-winning TV3 programming as well as latest Irish news are available to view. For more information on how you can stay up to date with the best of TV3, please visit www.tv3.ie/roku
Tweet

16.08.12


Now there's plenty of action in store on silver screen this weekend and joining us now with all the details is film critic Lisa Cannon.


Cinema Releases
The Bourne Legacy - 3 stars ***
The Expendables 2 - 1 star *
Take this Waltz - 4 stars ****
DVD Releases
Albert Nobbs - 4 stars ****
Lockout - 2 Stars **
Salmon fishing in the Yemen - 3 stars ***
Marley - 5 stars *****
The Bourne Legacy
Director: Tony Gilroy
Actors: Stars:Jeremy Renner, Rachel Weisz and Edward Norton
Genre: Action, Thriller
Details: US /134mins 12A
Release Date: 17/08/2012
Plot:
The narrative architect behind the Bourne film series, Tony Gilroy, takes the helm in the next chapter of the hugely popular espionage franchise that has earned almost $1 billion at the global box office: The Bourne Legacy. The writer/director expands the Bourne universe created by Robert Ludlum with an original story that introduces us to a new hero (Jeremy Renner) whose life-or-death stakes have been triggered by the events of the first three films. For The Bourne Legacy, Renner joins fellow series newcomers Rachel Weisz, Edward Norton, Stacy Keach and Oscar Isaac, while franchise veterans Albert Finney, Joan Allen, David Strathairn and Scott Glenn reprise their roles.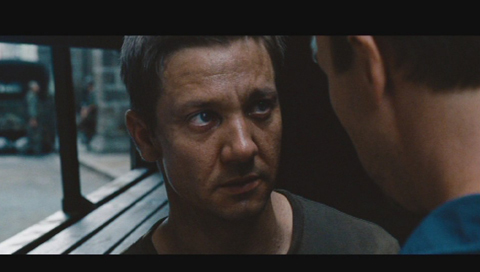 The Expendables 2
Director: Simon West
Actors: Arnold Schwarzenegger, Sylvester Stallone, Bruce Willis, Chuck Norris , Jason Statham, Liam Hemsworth, Randy Couture
Genre: Action & Adventure
Plot:
The Expendables are back and this time it's personal... Barney Ross (Sylvester Stallone), Lee Christmas (Jason Statham), Yin Yang (Jet Li), Gunnar Jensen (Dolph Lundgren),Toll Road (Randy Couture) and Hale Caesar (Terry Crews) -- with newest members Billy the Kid (Liam Hemsworth) and Maggie (Yu Nan) aboard -- are reunited when Mr. Church (Bruce Willis) enlists the Expendables to take on a seemingly simple job. The task looks like an easy paycheck for Barney and his band of old-school mercenaries. But when things go wrong and one of their own is viciously killed, the Expendables are compelled to seek revenge in hostile territory where the odds are stacked against them.