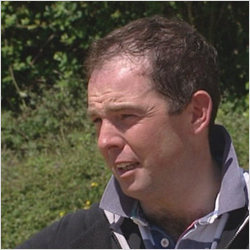 Sunday
Partly Cloudy
High 13°C
Low 8°C
Cian O' Connor takes Olympic bronze
Sorry, TV3 videos are no longer available to watch in your region
We now have a new home on the Roku box where all your favourite, award-winning TV3 programming as well as latest Irish news are available to view. For more information on how you can stay up to date with the best of TV3, please visit www.tv3.ie/roku
Tweet

08.08.12


Cian O' Connor has taken Ireland's first official Olympic medal after he won bronze in showjumping.

O' Connor was forced into a jump-off against Dutch rider, Gerco Shroder, after he was penalised for 2 millisecond time-fault in his second round.

O' Connor knocked the last fence, meaning that he just lost out to Shroder who had recorded a faultless run.

The win takes Ireland's medal haul from the London games to four.