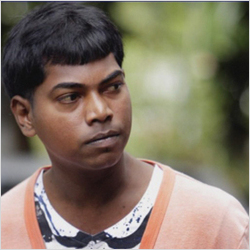 Thursday
Windy
High 11°C
Low 5°C
Mauritius police interview new witness in Michaela case
Sorry, TV3 videos are no longer available to watch in your region
We now have a new home on the Roku box where all your favourite, award-winning TV3 programming as well as latest Irish news are available to view. For more information on how you can stay up to date with the best of TV3, please visit www.tv3.ie/roku
Tweet

08.08.12


Since the acquittal of 2 men for the murder of Micheala McAreavey, police in Mauritius have been under pressure to question the bellboy from the Hotel on the day she died.

Rajiv Bhujun could not be found when he was called in May to give evidence in the trial.

He had been working on a cruise ship when he was told police were keen to speak to him.

It is believed that Mr.Bhujun was with Micheala's husband John when he discovered his wife's body in their hotel room on January 10 last year.

He had to open the door for John McAreavey before returning when he heard him scream for help after he discovered Micheala in the bathroom.

Last month 2 men - Sandip Moneea and Avinash Treebhownn were acquitted of the murder of the 27 year old schoolteacher who was on her honeymoon.

Today, police have confirmed to TV3 News that they were interviewing Mr.Bhujun after he presented himself to detectives on Monday.

They describe him as a "new witness" in the ongoing inquiry.