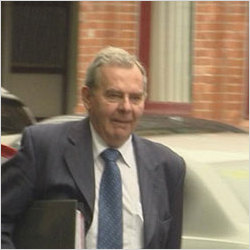 Saturday
Rain
High 15°C
Low 13°C
Quinn accuses the media of siding with Anglo Irish
Tweet

02.08.12


In an exclusive interview with Vincent Browne last night, Sean Quinn accused the media of taking sides with Anglo Irish Bank.

Speaking with the TV3 the Fermanagh businessman admitted he made some foolish decisions but said his family did not owe the Irish taxpayer any money.

He spoke openly about his battle with Anglo and his current high court case.

He also admitted that the current high profile case has taken its toll on his family.