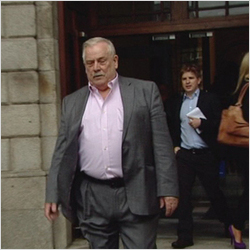 Saturday
Rain
High 11°C
Low 7°C
Priory Hall developer wins appeal
Sorry, TV3 videos are no longer available to watch in your region
We now have a new home on the Roku box where all your favourite, award-winning TV3 programming as well as latest Irish news are available to view. For more information on how you can stay up to date with the best of TV3, please visit www.tv3.ie/roku
Tweet

31.07.12


Priory Hall developer Tom McFeely has won his Supreme Court challenge against a 3 month prison sentence and a million euro fine.

Mr McFeely was hit with the fine and custodial sentence over his failure to address fire safety issues at the Priory Hall apartment complex in Dublin.

The property developer, who was declared bankrupt just yesterday, successfully argued that there was no evidence that he deliberately broke court orders by failing to address fire safety problems at the Priory Hall apartment complex in Dublin.

Tom McFeely had been ordered by the High Court to carry out remedial works at Priory Hall but was sentenced to jail and fined when he did not.

His legal team appealed on the grounds that it was impossible for him to carry out the work because he had been evicted from the site.

Today, the Supreme Court agreed and ruled that the developer could not be held in breach of court orders as he had been ordered from the site by the court.