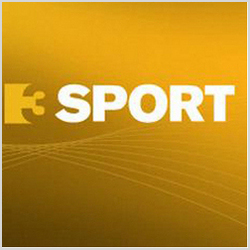 Thursday
Showers
High 10°C
Low 5°C
TV3 GAA Coverage this week
Tweet

31.07.12


The GAA Show (Friday 6.30pm on 3e & midnight on TV3/Saturday 7.45am)

This week on 'The GAA Show' Kieran McSweeney is joined by All Ireland winner with Kerry Killian Burns and Karl O'Kane from The Irish Daily Star.

They'll be looking ahead to a huge weekend of quarter final action in the football championship, paying particular attention to the biggest game in the last eight, Donegal versus Kerry.

We'll hear from the Dublin camp ahead of their game on Saturday evening against Laois.

Can Justin McNulty's side upset the odds and dethrone the All Ireland champions?

We'll also be talking to Killian about his role on the GAA's Football Review Committee.

What do they hope to achieve and how can you have your say about the future of the game?

All that plus we'll have all the team news ahead of the weekend's games. We'll take a look back on last week's action in Championship Rewind and we'll catch up with our Panel Beaters to get their verdicts on the weekend's games.

Championship Live: Cork v Kildare & Donegal v Kerry (Sunday 1.30pm on TV3 & the 3Player) Join Matt Cooper and guests for live coverage of the two biggest games this weekend.

First up is the mouth watering clash of Munster champions Cork and Kildare. That's followed by the eagerly anticipated clash of Ulster champions Donegal and Jack O'Connor's Kerry.