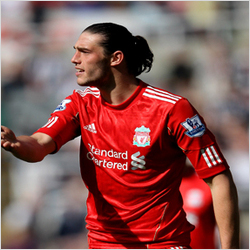 Sunday
Partly Cloudy
High 13°C
Low 8°C
West Ham reported loan destination for Carroll
Tweet

31.07.12


West Ham have reportedly agreed a £2m loan deal for Liverpool's Andy Carroll.

An agreement is believed to be in place for the move which will see West Ham secure Carroll's services for the 2012/2013 season with a reported £17m transfer fee should the Hammers stay up.

Carroll joined the Reds from Newcastle last year in a club record £35m transfer. However the 23-year-old is said to be unwilling to leave Liverpool.