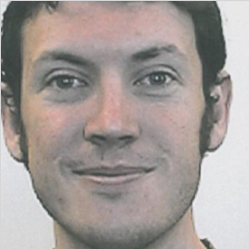 Saturday
Rain
High 11°C
Low 7°C
At least 12 dead in Colorado cinema shooting
Tweet

20.07.12


A gunman opened fire at a movie theatre in a Denver suburb, killing 12 people and leaving at least 50 other injured.

Police arrested 24-year-old James Holmes at the scene. Holmes is not believed to have any connection to terrorism. It is known that he had dropped out of medical school last month.

The shooting occurred during a showing of the latest Batman movie "The Dark Knight Rises," police said.

The incident is the worst mass-shooting in America since the Virginia Tech massacre in 2007, and the worst mass-shooting in Colorado since two students killed 13 people at Columbine high-school in 1999.

Witnesses said that the suspect threw a canister with a green tag. They then heard a hissing sound and some gas emerged and the gunman opened fire. Onlookers say that the gunman then walked through the packed theatre shooting victims at random.

He is said to have fired steadily and only stopped to reload. The shooter singled out people who attempted to leave the theatre.

Jennifer Seeger, who was in the cinema, said "I told my friend, `We've got to get out of here,' but then he shot people trying to go out the exits".

Some of the injured were children, with the youngest a 3-month-old baby. Victims were being treated for chemical exposure apparently related to canisters thrown by the gunman.

The Pentagon has confirmed that some of the dead were memebers of the Amerian military.

Police say that they recovered a gas mask, an assault rifle type weapon, a handgun and another weapon at the scene. They have since discovered that Holme's apartment is booby trapped with explosive devices that have been described a highly sophisticated.

The Paris premiere of "The Dark Knight Rises" has been cancelled following the massacre.