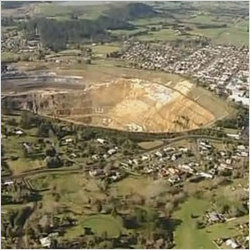 Friday
Windy
High 14°C
Low 4°C
New Zealand miners rescued after seven hours underground
Tweet

17.07.12


Twenty-eight miners were rescued from the gold mine after a fire trapped the men underground for up to seven hours.

The alarm was raised when a diesel engine caught fire in the shaft and smoke from the blaze was pumped through the mine by the internal ventilation system.

The miners took refuge in specially designed safety chambers 500 feet underground One worker is being treated for smoke inhalation.