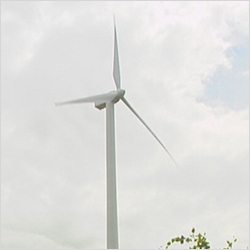 Wednesday
Windy
High 14°C
Low 4°C
2000 jobs to be created in wind farms
Sorry, TV3 videos are no longer available to watch in your region
We now have a new home on the Roku box where all your favourite, award-winning TV3 programming as well as latest Irish news are available to view. For more information on how you can stay up to date with the best of TV3, please visit www.tv3.ie/roku
Tweet

17.07.12


Two thousand jobs are to be created by an energy company who are developing a network of wind farms around the country.

The new wind farms are proposed for counties Meath, Westmeath, Kildare, Laois and Offaly.

Element Power has already opened discussion with landowners An Bord Pleanála ahead of making a full planning application.

The company wants to build around 40 wind-farms in the Midlands, to export 1.2 billion euro worth of electricity via undersea cables to the UK's National Grid.

The development will help reduce Britain's looming energy deficit, but Element says the benefits to the Irish economy are significant.

Element Power says that the turbines will be sensitively located in low lying areas, and screened by foliage. The industry here says local objections should be minimal.