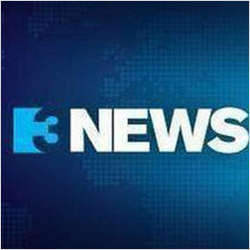 Wednesday
Windy
High 14°C
Low 4°C
Revenue seize 7 million cigarettes
Tweet

09.07.12


Revenue Officers have seized 7 million contraband cigarettes as they entered Dublin port.


The "Raquel" and "Capital" brand cigarettes, which have a retail value of 2.7 million euro, were seized as they entered Dublin Port on a ship coming from Zeebrugge, Belgium.


If they had successfully entered the country it is believed the cigarettes would have been sold at a potential loss of 2.3 million euro to the Exchequer.


The contraband cargo was discovered when the consignment was routinely scanned using a mobile scanner. An Irish registered commercial vehicle and trailer were seized and the driver was interviewed. Investigations are on-going both nationally and internationally.


Benny Gilsenan, spokesman for Retailers Against Smuggling, welcomed the seizure but warned that it also highlights the scale of the smuggling problem in Ireland.


He said that "We commend Revenue and Customs dedication, but they can only do so much. It is time for the Government to start taking this issue seriously before more retailers go out of business."


"Cigarette smuggling is crucifying our members' businesses, but the criminal gangs behind these illegal operations get off with just a thousand euro fine," he added.


The seizure brings the number of contraband cigarettes seized this year to 66 million.