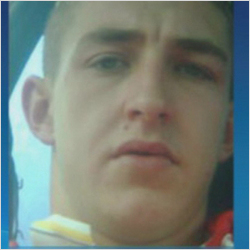 Tuesday
Partly Cloudy
High 17°C
Low 8°C
Man appears in court over Phoenix Park stabbings
Sorry, TV3 videos are no longer available to watch in your region
We now have a new home on the Roku box where all your favourite, award-winning TV3 programming as well as latest Irish news are available to view. For more information on how you can stay up to date with the best of TV3, please visit www.tv3.ie/roku
Tweet

09.07.12


A 22 year old man appeared in court today charged in connection with a stabbing at a concert in the Phoenix Park. He faces five charges and was remanded in custody.


Raymond Donnan was arrested in Phoenix Park just before 10pm on Saturday night while attending the Swedish House Mafia concert.


He is accused of five offences: assault causing harm, violent disorder, producing a knife during a dispute, being intoxicated in public and breach of the peace under the public order act.


The alleged offences relate to the stabbing 28 year old Andrew England, a tourist from the Isle of Man, who was attending the concert with his girlfriend.

Mr England was stabbed 5 times, with one puncture wound to the back and four to the side, causing damage to his liver. He also needed stitches on his head and elbow.


Several people were injured in separate stabbing incidents at the concert.