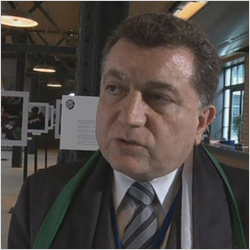 Friday
Windy
High 14°C
Low 4°C
Top Syrian military official defects
Sorry, TV3 videos are no longer available to watch in your region
We now have a new home on the Roku box where all your favourite, award-winning TV3 programming as well as latest Irish news are available to view. For more information on how you can stay up to date with the best of TV3, please visit www.tv3.ie/roku
Tweet

06.07.12


A high-ranking military member of the regime of Syrian President Bashar Al Assad has defected.


Brigadier General Manaf Tlass, a key member of Assad's inner circle, defected as the country slips ever closer to civil war. A report on a government website accused Tlass of overseeing "terror" operations.


Tlass is now believed to be making his way to France.


The news comes as world leaders, including Tanaisté Eamon Gilmore, met in Paris to discuss the situation in Syria.


Mr Gilmore addressed the assembled dignitaries and urged for a continued international effort to bring the bloodshed in the country to an end.


U.S. Foreign Secretary Hillary Clinton, who also attended the conference, has welcome the news of Tlass' defection and said that "those with the closest knowledge of Assad's actions and crimes are moving away. We think that's a very promising development. It also raises questions for those remaining in Damascus, who are still supporting this regime."


Violence in Syria shows no signs of stopping and this week has been one of the bloodiest since the uprising began last year.