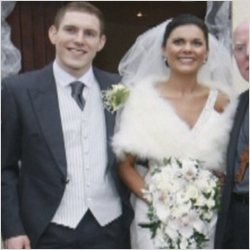 Friday
Windy
High 14°C
Low 4°C
Father of accused takes stand in Michaela trial
Sorry, TV3 videos are no longer available to watch in your region
We now have a new home on the Roku box where all your favourite, award-winning TV3 programming as well as latest Irish news are available to view. For more information on how you can stay up to date with the best of TV3, please visit www.tv3.ie/roku
Tweet

02.07.12


The father of one of the men accused of killing Michaela McAreavey while she was on honeymoon in Mauritius has taken the stand as a witness.


Sooriedo Treebhoowoon, father of Avinash Treebhoowoon, was present to answer questions about a visit he had with his son while he was still in police custody.


The visit took place two days after Treebhoowoon had been arrested in connection with the murder.


He claimed that his son had told him that 32 year old Avinash told him that he had been beaten by police while in custody. He was then asked whether he had fabricated the claim to help his son - he replied "no, why would I lie?"


Treebhoowoon claimed during his evidence that his confession had been beaten out of him by police. One doctor told the court that the accused's general condition had been "fair", and that he had no signs of injury on his body or face.


John McAreavey and other family members were in court once again today, as they have been since the trial began seven weeks ago.