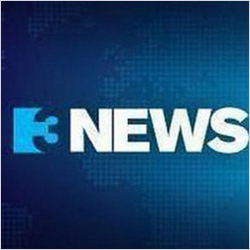 Monday
Drizzle
High 16°C
Low 7°C
Household Charge late fees start today
Sorry, TV3 videos are no longer available to watch in your region
We now have a new home on the Roku box where all your favourite, award-winning TV3 programming as well as latest Irish news are available to view. For more information on how you can stay up to date with the best of TV3, please visit www.tv3.ie/roku
Tweet

02.07.12


The agency responsible for collecting the household charge took the first step today in its bid to pursue those who haven't paid.


Those who have not paid the controversial charge will receive a letter from their County Council informing them that they now owe 114 Euro rather than the original 100 euro charge.


884,602 householders have paid the charge since it was introduced on the first of January 2012. This amounts to just 61 percent of those targeted by the charge.


Those who have yet to pay the charge face a 10 euro late penalty and an additional 1 euro fee for every month the levy goes unpaid.


Anyone who wishes to pay the charge can do so by lo-calling 1890 357 357 or by visiting householdcharge.ie.
Meanwhile, TD's opposed to the charge have been defending the use of Dail travel expenses to cover the cost of their campaigns.