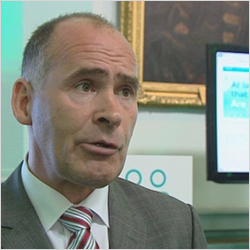 Thursday
Windy
High 11°C
Low 5°C
New company enters health insurance market
Sorry, TV3 videos are no longer available to watch in your region
We now have a new home on the Roku box where all your favourite, award-winning TV3 programming as well as latest Irish news are available to view. For more information on how you can stay up to date with the best of TV3, please visit www.tv3.ie/roku
Tweet

02.07.12


Cheaper health insurance could be on the way, after a fourth company entered the market today (2.7.12).


It is hoped the arrival of GloHealth will drive down prices across the board.


The company wants to position itself as the best value in the Irish health insurance market, which, with 2 million customers is worth around 2 billion euro a year.


The company has set young families firmly in its sights by offering free healthcare for children under 3 alongside promising cheaper rates.


The arrival of GloHealth - backed by Irish Life - has been broadly welcomed by its 3 competitors, VHI, Aviva and Laya, but they won't say yet if they are planning to drop their prices.


With more than a thousand Irish people a week dropping their health insurance because of spiralling premiums, it is hoped the arrival of more competition will help bring down that cost.